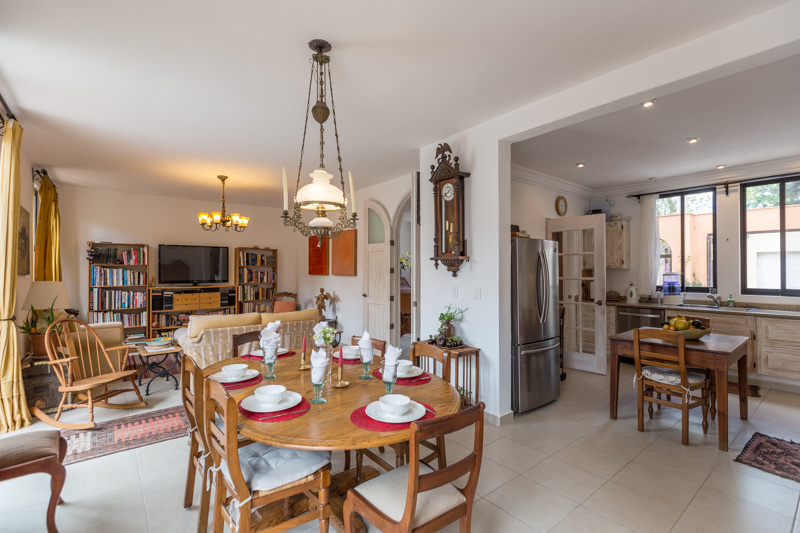 "
This newly-built nine-bedroom bed and breakfast offers investors a live-in investment opportunity with substantial rental income! The facility was designed to allow privacy for live-in owners, allowing guests to come & go independently, and is configured with vertical access at each end of the building to allow multiple room or apartment rental configurations, inclusive of a small kitchen on the second floor that can be part of a 2-bedroom apartment or accessed as a communal kitchen for renters. The large kitchen with space for dual-refrigerators includes a large pantry, ideal for hosting guest meals, and two multi-purpose rooms provide ample storage or meeting space. The large ground floor garden can be maintained as private space, allowing guests to enjoy the oversized roof terrace—including a kitchen—for communal gatherings. A convenience store is walking distance for guests, And with a location ideal for car-arrival guests coming from Mexico City, the four off-street secured parking spaces prove a bonus. If retirement in sunny San Miguel supplemented by a substantial income stream is your goal, you must tour this property with us today!

"Your Dream Pro:" Greg Ι 415.103.4141 Ι Greg@GregoryGunter.com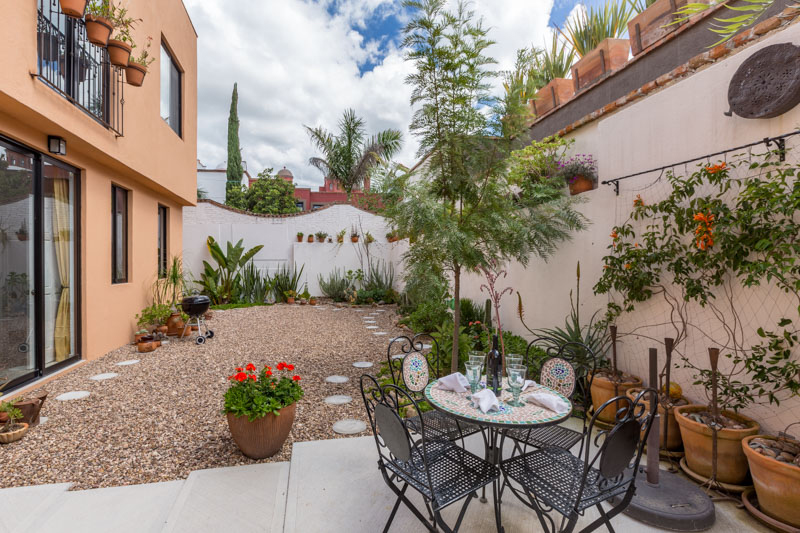 Style: 3 Story
Bedrooms: 9
Bathrooms: 8
Half Bathrooms: 1
Garage: 4-Stalls
Size: 5,005 sq. ft.
Development Level: Built
Lot Size: 415 sq. m.
MLS #: 2052
Thank you all! Gracias a todos!
Greg