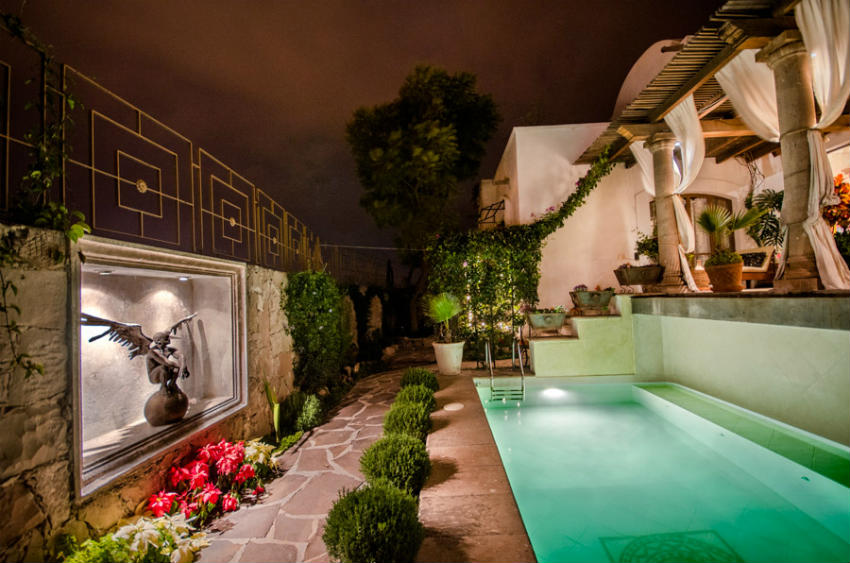 Designed by an internationally acclaimed interior designer, Casa Blanca mixes a stunning Continental (French-Italian influence) design with the indoor-outdoor lifestyle we all love in San Miguel de Allende. This light-drenched "white house" on the hill boasts dynamic floor-to-ceiling blue-sky vistas framed by the most elegant trompe l`oeil walls to be found in San Miguel, accented by an astounding full-wall mural of Saint Michael worthy of any museum. The elegant design is matched by unsurpassed home-comfort amenities, from radiant-heat floors, camera-monitored security, and full-filtration water, to double-sided cantera fireplaces, multiple fountains indoors and out, and the designer kitchen. The primary master suite welcomes with its massive cantera fireplace–the master bath offers yet another next to the sunken tub–and amenities like the breakfast bar, terrace and built-in shelving. Outdoors, the lifestyle is grand: a full-width lounging veranda boasting stunning sunset vistas overlooks the waterfall-filled swimming pool and gardens, and the sculptural outdoor shower proves simply decadent! Ready for a lifestyle worthy of an Architectural Digest layout? If so, you simply must experience Casa Blanca for yourself!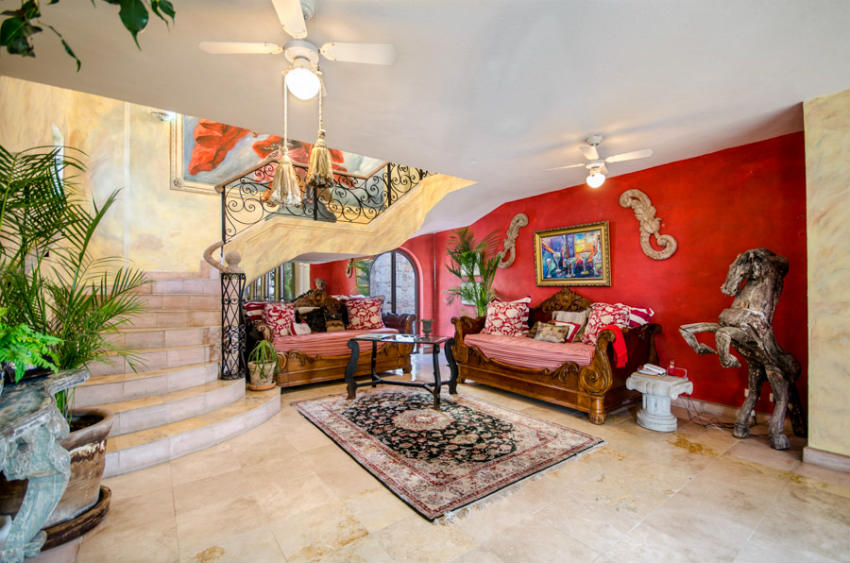 Style: 2 Story
Bedrooms: 4
Bathrooms: 4 "plus one half bath"
Garage: Single, Attached
Size: 3,681 sq. ft.
Lot Size: 618 sq. m.
Thank you all! Gracias a todos!
Greg