Portrait of the Artist: Shannon Reece Each photograph that I do is completely different, because of how I make it into its own thing. I got started with this technique by making small art cards to sell in town, and they turned out to be small prototypes of what was going to come out of my larger more serious work. The little art cards allow a kind of freedom to experiment and not take art making so seriously. It was fun to run around town collecting my percentage from their sales and knowing that people were taking them home, which was another bonus for me sharing my ideas.

The work evolved into a more controlled technique that I knew I could use in my dialogue with an audience. Once a conversation began in my ideas, then I could start to create the work. I love fusion. It made sense to fuse the photographs with my other abilities. The silk screen, the drawing, the sculptural aspect the coloring and painting that were all part of my training came into play. I'm sure if I had chosen music instead of the visual arts, I would have been a jazz fusion musician. I love new experimental work. New conversations said in a different ways or the same conversation said in a different ways. It's almost like what Glen Gould did with his Bach Variations. Those are his interpretative variations, his personal print. I feel like artists have an opportunity to put a variation out there, another consideration of how to look, how to see. I try to show that to my students.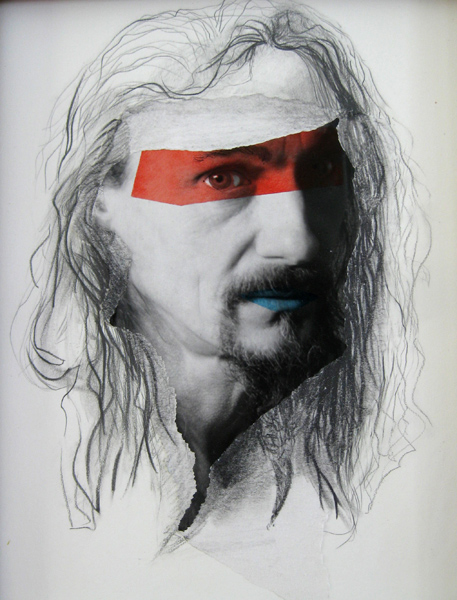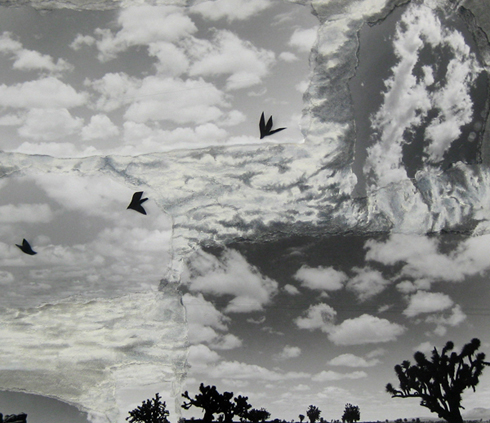 I've taught an amazing amount of kids here in this town. I'm very happy to say that many of them have chosen to continue being involved in photography and the arts in some way. I like to stay in touch with them on Facebook so that I can see what there are creating these days. I have been the official photography teacher for a summer camp called MexArt here in San Miguel. I have been with them since they started here in 2001. We shoot analogue [film] only. I have a store of 35mm cameras which students shoot. It is so rewarding to hear them express such awe when they see their first image emerge in the darkroom. It is very gratifying for me because I also still get that thrill even though it has been over 20 years of shooting film for me.
Also, for the past couple of years, I have been teaching dark room skills to young adults from a private school here in town. They learn how to handle a 35mm camera, develop their rolls, then print their images. I tag on a workshop of hand coloring and manipulating the surface of the image. That is fun for me, as that is what I love to do. It's terrific and I still get the same high when I go in and print myself. I never know what is going to happen in there. I could stay in all day or I could get fed up in an hour and just say, "Ok, it's not working out!" When it starts to really click in there I could stay in for hours at a time, and it seems like just minutes.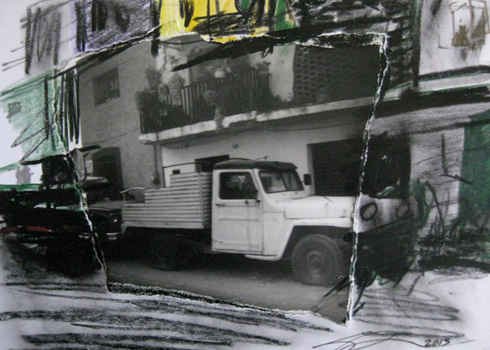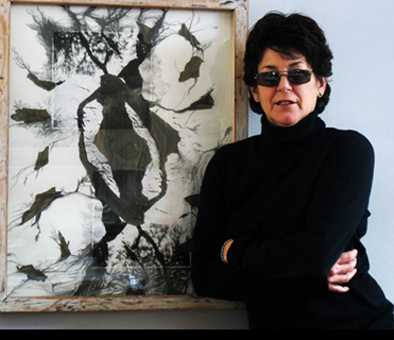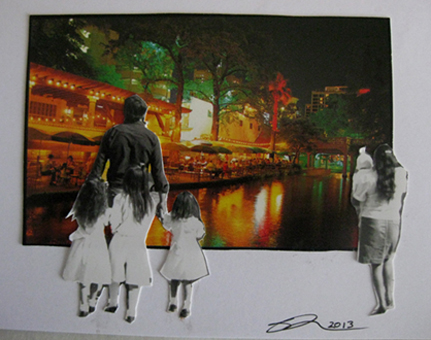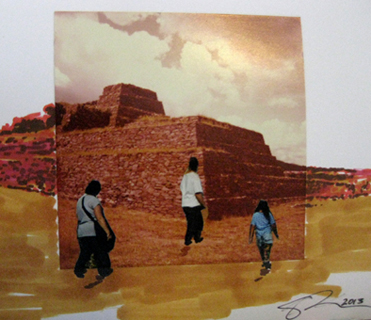 Once I get a stack of prints, I flatten them and put them away for a while and then, it could be a year later, it could be 10 years later. I'll get an idea for a project and I'll dig out all of my images or contact prints that I have and chose images that would go with this project. It's almost like archives. Then I work with the prints of those images I chose. For instance, in the series called ABOUT FACE I took some portraits from as far back as 1994. I knew I wanted to tear the face out of the print, then extend it back to a portrait using my pencil. Then I used the idea of silk screen (as in blocks of color) to connect the eyes and mouths of my faces.
The idea came from wanting to experiment with the classic portrait and my idea that humans talk about the same things, they see the same things, because we all relate from a human stand point. I like this technique because it doesn't really get in the way of what it becomes after I use drawing or color. When I used the pencil to extend the photograph in these pieces it was marginal, or subtle. The first exercise I did was to take an image of a rocky riverbed and a treed hill, they were just square images black and white and I glued them down side by side onto an acid free board and wondered how I could tie these together. I took the lines that came from the river and I extended it by drawing it into a tree on the other side. I could see that it was working right away, so continued to join the two pieces through drawing and extending.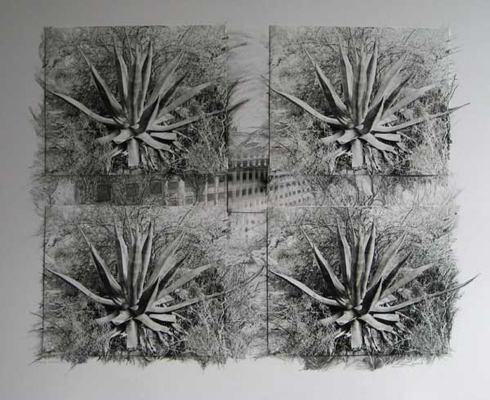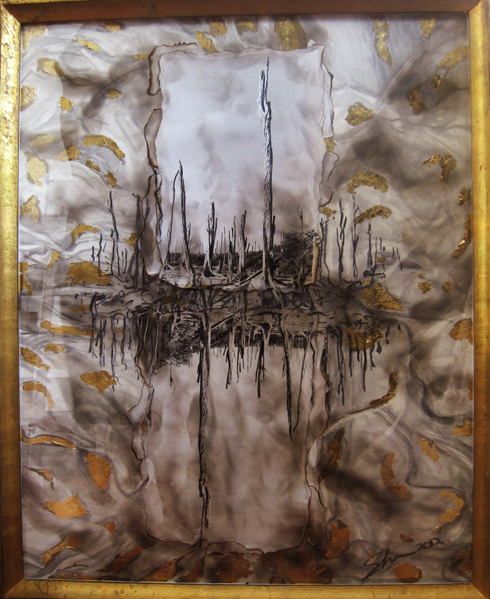 The series BIENES RAICES came out of that first experiment. With the new series, Los 4 Elementos, I glued two images together one up right and the other (same image) inverted, down on board and married them, and then the relationship happened. In some cases, I don't even feel present, like the muses are in charge. With the element Fire, I drew with charcoal, then a flame pistol, so that the black soot would also be like a drawing. It didn't seem like my idea at all. It seemed as though the piece just asked for it. I also used metal leaf in this one. It breaks into these beautiful powdery pieces, so you have to be gentle, put a piece of paper over it and burnish it to the glue. There was metal leaf everywhere in this studio! It's so light, a gentle breeze and it goes everywhere. It was an interesting substance to work with. I've never worked with it before. It'll give me an idea for something coming up too I'm sure because it's really quite beautiful. I'd like to use it with color, some more color, but I don't know. That's where I am at the moment.

See more of Shannon Reece's work on
the

San Antonio Art Walk February 2nd and 3rd.
Please visit www.SanMiguelEvents.com - comprehensive events calendar Friend us