Veronica Genta: Fashion
Weavers' Project / Proyecto tejedoras
Weavers' Project:

My textiles are made by the hands of women, housewives, wives, mothers, who have the opportunity to have employment without having to leave their homes.

This activity gives them the opportunity to earn a living without neglecting their family, which is especially important for those with young children.

Weaving in all its forms and styles is an art that orders thoughts and emotions Thus it helps to generate new ideas that materialize little by little.

The love of work, when we find it, work which is done through our hands with noble materials, such as wool and cotton, transmits all its power of transformation to the useful things we make, that are beautiful in their simplicity.
Proyecto tejedoras:

Los textiles están hechos con manos de mujeres, jefas de familia, esposas, madres, que tienen la oportunidad de desarrollan un trabajo sin tener que salir de su hogar.

Esta actividad les da la oportunidad de ganar dinero sin descuidar a su familia, en especial a las que tienen niños chiquitos.

El tejer en todas sus formas y estilos es un arte que ordena los pensamientos y emociones ayudando así a generar nuevas ideas que poco a poco se van materializando.

Cuando encontramos el amor al trabajo (que se realiza a través de nuestras manos con materiales nobles, como la lana y el algodón), transmite todo su poder de transformación a cosas útiles y sencillamente bellas.
The trade that I am promoting is local. That means that all the material and the workforce are local. The wool is 100% natural, brought from the surroundings of San Miguel de Allende. Thus, we are collaborating to maintain the tradition of working with wool in the locality. The dyeing is also done by hand through a traditional weaver in the area.

My team of weavers is made up of women with different needs. Through this work, they recover the value of the ancestral, reconnecting with ancient knowledge. The work also brings the concrete reality of developing a job with a monetary value.
El comercio que estoy promoviendo es local. Eso significa que todo el material y la mano de obra son locales. Las lanas son 100% naturales, traídas de los alrededores de San Miguel de Allende. Así, estamos colaborando a mantener la tradición de la lana en la localidad. También el teñido es hecho de forma artesanal a través de un tejedor tradicional de la zona.

La mano de obra está hecha por de mujeres con diversas necesidades. A través de este trabajo se recupera el valor de lo ancestral, reconectando con su saber antiguo. También trae la realidad concreta de desarrollar un trabajo con un valor monetario.
The Chamula and the Chuñuntuko: Fringed Fabric

My original people are the Mapuche. My contact with their cosmovision, their worldview, led me to share in many spheres of their worldview (or only one). I connect with their medicine, herbalism, and their endless stories through their textiles.

With the Mapuches I encountered a type of textile that is called "chuñuntuko". This form of weaving is collective; the whole family can participate. Each thread set in this textile signifies all the strength and beauty of what springs from the earth. The weaving is the presence of the magnificent, the warmth and generosity of the Mapuche family. It is the permanent celebration of abundance.

It was fulfilling one of my dreams then, when San Cristobal de las Casas, Chiapas, I discovered the "chamula", which is very reminiscent of the chuñuntuko. The chamula is a beautiful textile that makes me revisit my beloved Mapuche people. The chamula makes me grow I become more conscious in my heart that wisdom is one.

Chamula and chuñuntuko are two expressions of a textile of peoples so distant and distant in their geography, the south and the north, the eagle and the condor, united by a single heart.
La Chamula y el Chuñuntuko: Tejido Peludo

Mi pueblo originario es mapuche. El contacto con su cosmovisión del mundo me llevó a compartir en muchas esferas con ellos (o una sola). Me conecté con su medicina (herbolaria) y sus infinitas historias a través de sus textiles.

Allí es donde me encuentro con un tipo de textil que se llama "chuñuntuko". Esta forma de tejer es colectiva; toda la familia puede participar. Cada hilo engarzado en este textil significa toda la fuerza y belleza de lo que brota de la tierra. Es la presencia de lo magnifico, la calidez y generosidad de la familia mapuche. Es la celebración permanente de la abundancia.

Estaba cumpliendo uno de mis sueños cuando encontré la chamula en San Cristóbal de las Casas, Chiapas. La chamula un textil hermoso que me hace viajar hasta mi amado pueblo mapuche. La chamula hace que crezca, más conscientemente en mi corazón, que la sabiduría es una sola.

La chamula y el chuñuntuko son dos expresiones de un textil de pueblos tan lejanos y distantes en su geografía, el sur y el norte, el águila y el cóndor, unidos por un solo corazón.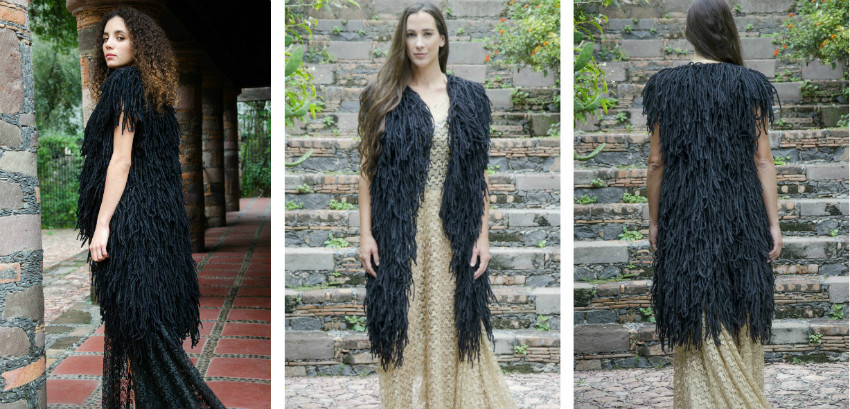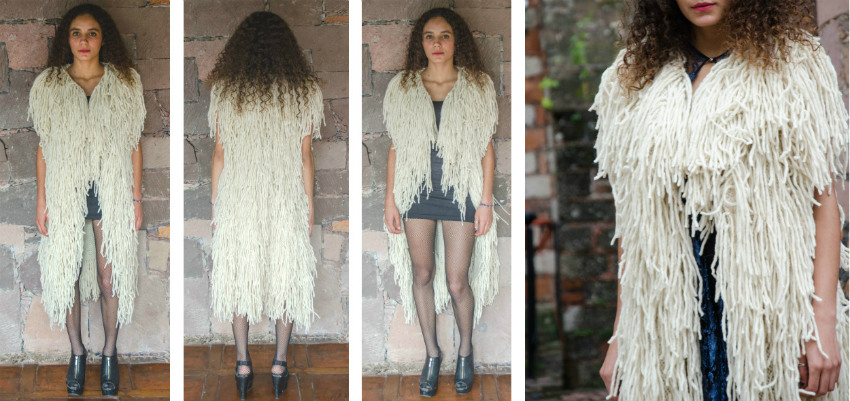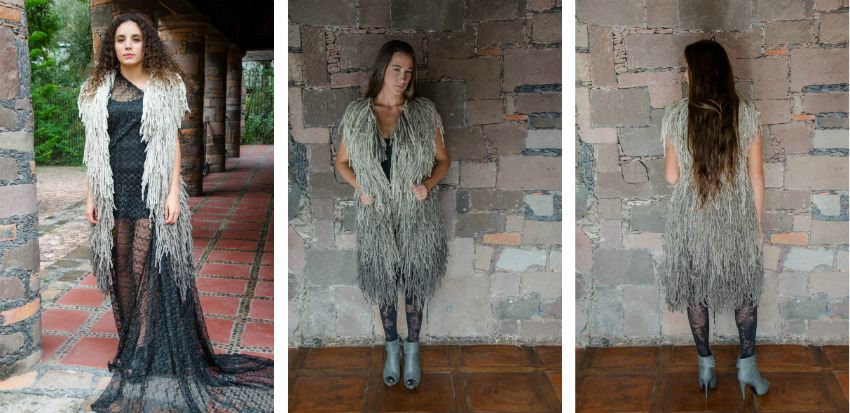 Meet Veronica at the Saturday Market
9am-4pm, Ancha San Antonio 123