San Miguel de Allende Retreat Center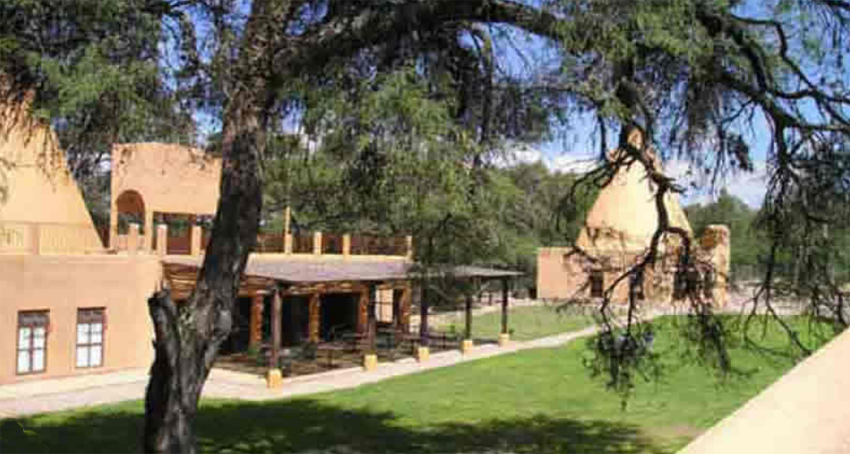 Health Retreats
Diabetes Reversal Retreats
Dietary Retreats
Detoxification Retreats
Weight Loss Retreats
Emotional Recovery Retreats
Sacred Herbs Retreats
Hydrotherapy Retreats
Yoga Retreats
Recovery Retreats

Vegan and Vegetarian Cuisine Retreats
Art Therapy Retreats
Raw Foods Retreats
Natural Health Retreats
Juicing / Super Food Retreats
Women's Retreats
Men's Retreats
Stress Reduction Retreats

We also offer
Meditation Retreats
Spiritual Retreats
Recreational Retreats
Artist Retreats
*****

We are a cooperative retreat center, founded by therapists of San Miguel de Allende.
We bring you`an exciting blend of the most effective therapies in town,
just a little away from it all in nearby Atotonilco.
Overnight accomodations are available.

*****

Specific therapies include:

Homeopathy-
Micro-dilutions of natural substances that stimulate and strengthen the body's own healing ability. Dr. Dave interned with master homeopaths in California and Seattle and has practiced Classical Homeopathy for 30 years.

Herbalism-
Botanical medicines have been used since the dawn of man, and before that by animals, to relieve suffering and disease. Most pharmaceuticals were derived from plants. The whole plant, like the whole food is better suited to work with our system. The herbal medicine is not only something that you take from a bottle, but a living experience in which you participate.

Nutrition-
"Let your food be your medicine" and let it be delicious. Conscious eating brings a happiness far exceeding the mere satisfaction of a full belly. Far from limiting your diet, we will enlarge it, discovering or rediscovering new foods. Your palate will enjoy the difference. Bringing mindfulness into the process we can show you how be healthier while still enjoying many of your favorite foods. It's often not what you eat, but how you eat it.

Bodywork-
Hands on work helps your body experience new patterns of wellness. Feel the health coursing through your being.

Hydro/Spa Therapies-
The area around San Miguel de Allende is famous for its thermal hotsprings. We make use of the traditional sweat lodge/temazcal, alternating hot and cool hydrotherapy, water-based therapies, including Janzu and more. Therapeutic sweating speeds detoxification of your body, promoting health of body and mind.

Raw Foods-
Live food is the basis of nature cure. Enzymes and nutrients in uncooked and sprouted food heal disease and promote well-being. Started early enough, diet can cure most anything.

Fasting-
Modified fasting, giving up certain foods or classes of foods for a period of time, is an effective way of allowing the body to achieve a better balance. A more complete juice fast is a powerful way to interrupt the body's negative metabolic rut, allowing a healthier homeostasis.

Exercise-
Even light exercise can deliver profound results. Easy, non-strenuous exercise, that is actually fun and easily incorporated into your routine, performed for less time than you'd imagine, improves your health. You don't have to pound along by the side of the road, or drive 20 minutes each way across town to the gym to benefit. (Not that there's anything wrong with getting vigorous or going to the gym.)

Yoga-
Yoga is not just the postures (asanas), but the movement between the postures. Yoga is not just the session, but how you live between the sessions. Simple stretches or challenging poses get you into new positions.

Juicing / Super Foods
Juicing and super foods make up for the mineral depletion of our soils. Because the juicer breaks down the carrot's cell wall better than chewing does, 1 juiced carrot equals 20 chewed carrots. That means that when you drink a glass of carrot juice made from 7 carrots you are getting 140 carrots worth of nutrition. That's a disease-curing, health-restoring super food. Certain green powder super foods available in a jar at your local health-food store (or online) are excellent.

Emotional Recovery-
You cannot pull yourself up by your bootstraps. Positive thinking is of limitted value. Knowing what to do with and for the bad feelings is essential. Stop trying to heal your psychology, to fix your problems, to overcome your deficiencies. Stop fighting with your negativity. Opposition doesn't work. You can't win. Stop acting like you're in control, like you're the boss. Cooperation, not dominance, is the answer. Adopt a compassionate, creative attitude to your negative experiences and those experiences turn from stumbling blocks into stepping-stones. "You find, paradoxically, that what you've been running away from is the source of your authentic being," James Hillman. The solution to your problem is right in front of you.
Read more at The Poetry of Disease.

*****

Diabetes Reversal-
Lower your blood sugar, reduce or eliminate your need for blood sugar medication. Some people experience a reduction of their need for blood sugar medications of over 50% in only three days... and at a fraction of the cost of other programs.

The information necessary to reverse diabetes is available just a few clicks away on the internet. However, self-improvement (like home repair) isn't as easy as it seems on Youtube. Like a master craftsman, We make diabetes reversal all fit together for you in a way you can live with for the long-term.

"If it's not easy, you're not going to do it."
Demanding diabetes reversal programs are effective as long as you are at the retreat center, with a supportive staff cheering you on and doing most of the food preparation for you. We take a more moderate, balanced approach that takes into account the realities of your home situation. We promote healthy measures which are easily incorporated into your daily routines.

/*# 3.6.17 START, added share buttons, elements moved to new table. */?>

/*# 3.6.17 END */ ?>
| | | |
| --- | --- | --- |
| | San Miguel de Allende is an oasis for those seeking health, beauty and fitness. | |
NOTE: The first bit of the contact information for each listing is the neighborhood.
CranioSacral Therapy & SomatoEmotional Release
San Antonio, San Juan, 415 112 7462, artedepalabra@gmail.com, http://terapiacraneosacral.jimdo.com
Manual therapy, very gentle yet profound, that helps release physical, emotional and energetic blocks, often finding the origin of chronic pain and dysfunction, and issues of unknown origin.
LifePath Center -Holistic therapies
Centro, Pila Seca 11, 154 8465, info@lifepathretreats.com, www.lifepathretreats.com

Center for personal growth and holistic wellness. Serving the international community for over a decade, we offer you the exceptional services of trained practitioners, classes, and retreat programs in a setting of incomparable beauty and serenity.
The Reflex Center -Spa
Atascadero, Santo Domingo 68, 154 6903, 044 415 151 0001, thereflexcenter@prodigy.net.mx, www.thereflexcenter.com
High quality massage, therapeutic body work, neuromuscular treatments, reflexology, relaxation massage, trigger point therapy, corrective sports massage, reconstructive massage, lymphatic massage, Swedish-Esalen massage and polarity.
Temazcal -Temazcal
Charco del Ingenio, Salida Real a Queretaro, 154 8838, 154 4715, elcharcocomunicacion@gmail.com, www.elcharco.org.mx
The set of heat, moisture and odor plants is a purifying experience for body and soul. Its benefits are many: it activates circulation, increases the body's defenses, eliminate pain, low uric acid, relaxes the muscles, tempers the nervous system, stimulates breathing and is excellent for weight loss
Laja Spa de Casa Sierra Nevada -Spa
Centro, Hospicio 13, San Miguel Allende, 415 154 4338, lajaspa@casasn.com, www.casadesierranevada.com
Traditional healing therapies and spa treatments
Izcalli -Holistic therapies
Guadalupe, Francisco Gonzalez Boca Negra 1, 415 100 6234, www.izcallitherapies.jimdo.com
Therapies, hypnosis, aromatherapy, massage and music therapy and facial/pedal
Bambu Salon & Spa -Spa
Centro, Ancha de San Antonio 15 (Posada de La Aldea Hotel), 154 9711, 044 415 103 0240

Spa, Massage, Pedicure and more
Bandala -Stylist and spa
Centro, Hernandez Macias 62A and 21A, 154 5330, 154 7522, florbandala@hotmail.com
Massages, facials manicure, haircut, hairstyles, makeup, etc.
Beauty Salon Carmela -Beauty Salon
Centro, Canal 9 (Inside hotel San miguelito), 152 1346
Hair Styling, coloring, hair cutting, Acrylic nail, pedicure and manicure.
Claro de Luna Spa -Spa
Centro, Recreo 98 interior, 044 415 103 9920, irmaz.spa@gmail.com; irmazg@hotmail.com
Massages, facials, manicure, pedicure, body treatments, waxing.
Corpo Bello Spa -Spa
Centro, Fray Jose Guadalupe Mojica 18, San Miguel Allende, 415 152 1228
Manicure, pedicure and body massage.
Dona Urraca -Spa
Centro, Hidalgo 69, 154 9770, info@donaurraca.com.mx, www.donaurraca.com.mx
Massage, therapeutic, exercises, lymphatic drainage, aromatherapy of hot stones, reflexology, exfoliations, facial treatments and classic manicure and pedicure services.
Donatella Spa -Spa
Centro, Aldama 43, 152 0564, 415 153 5611, tere_oriani@yahoo.com, www.donatellaspa.com
Massages, facials, pedicures, eyeliner, lip and eyebrow.
El Quinto Sol Spa -Spa
Guadalupe, Farolito 10, 152 1608, estaelquintosol@gmail.com, www.spa.com.mx/mexico/guanajuato/san-miguel-de-allende/17682-57603-0-1/Quinto+Sol+Spa.html
Massages, facials, pedicure, standing tub, whirlpool circuit, permanent eyeliner eyes, lips and eyebrows.
Esteto Clinica -Spa
Centro, Zacateros 50, San Miguel Allende, 415 152 2935
Reflexology, facials
Evangee -Spa
Centro, Jesus 6, 152 1099
Hacienda El Santuario Hotel -Spa, tennis
Taboada, Highway to Dolores Hgo Km 13office Terraplen 42, 152 0335, 152 1042, 186 2036, ventas@haciendaelsantuario.com, www.haciendaelsantuario.com
Tennis court, pool, Jacuzzi.
Jasmine Day Spa -Spa
Centro, Jesus 25A, 152 7973, jasminespa@prodigy.net.mx, www.jasminedayspasma.com
Massages, body wraps, facials and more.
Las Marias -Hair Stayling & Spa
Centro, Zacateros 48, 120 3421, 152 4949, 044 415 151 0633, keniacincosentidos@gmail.com
cut hair, quality coloring, eyelash and pedicure, facial, massage, manicure and more.
Lucy Garden -Aromatherapy
Centro, San Francisco 51A, 01 800 777 5829, info@lucygarden.com, www.lucygarden.com
Linea of beauty care and spa.
Malva -Spa
Centro, Relox 45 Int 4, San Miguel Allende, 415 154 4176, 044 415 114 0453, www.bodaclick.com.mx/bodas-mx/belleza-novias/malva-servicios-spa.html
Massages, facials manicure and more.
Moonrise Health -Skin and Natural Products
Centro, Organos 29, 154 4076, moonrise@mindspring.com
Supplements, fine herbs, organic teas, beauty products.
Oasis de Luz -Spa
Centro, Mesones 85, 152 1608, 044 415 149 7820, oasisdeluz85@gmail.com
Spa clinic (Treatments for Facial, Waxing, Body, Massage, neuro-aromatherapy Spa).
Sense Rosewood Spa -Spa
Centro, Nemesio Diez 11, 152 9730, sanmiguel.spa@rosewoodhotels.com, www.rosewoodhotels.com
Therapies, treatments, massage and skin care services.
Sollano Spa -Spa
Centro, Sollano 23-A, San Miguel Allende, 415 152 3939
Spa, Massages
Spa Matilda -Spa
Centro, Aldama 53, 152 1015, info@hotelmatilda.com, www.hotelmatilda.com
Treatments and therapies.
The Nail lounge -Manicure and Pedicure
Plaza La Luciernaga, Plaza La Luciernaga Local 14-15, 154 4321, thenaillounge@yahoo.com, www.facebook.com/pages/The-Nail-Lounge/190020321049419?sk=info
Manicure, Pedicure, Massages, hair removal and more.
The Spa -Spa
Centro, Recreo 38, 152 1302, 152 8666, 154 5467, 154 8344, smaspa@yahoo.com.mx, www.thespasma.com
Exercise equipment, massage, body treatments, facials, aromatherapy, maternity massage, pedicure foot spa, algae clay Herbal wrap
Vita Medical Spa -Spa
Centro, Cuna de Allende 11 Int 9, San Miguel Allende, 415 154 5167
Massages.
Wol-Ha -Spa
San Antonio, Ancha de San Antonio 1, 152 2626, 01 800 446 5800, info@wol-ha.com, www.wol-ha.com
Massages, sales of Italian products, treatments etc.
Sue Lawrence Pilates
Col. Guadiana, calle Guadiana 21, 415 109 0240, todobiensue@gmail.com
Equipment and Mat classes, beginner through advanced.
Classic Work.
Private and semi-private.
Jennifer Kagan - Yoga Instructor
various locations including in Atascadero, 415-149-9668, yoga.kagan@gmail.com, www.jenkagan.net
Yoga instruction in the Iyengar method: an intelligent, sequenced approach using props to refine and adapt poses. "Jen is the best kind of teacher, kind and tough.
Tae Kwon Do School -Tae Kwon Do
Guadalupe, Cri Cri 28, 044 415 100 0394, dperales@yahoo.com.mx
Martial Arts Classes
El Escondido Place -Swimming
Highway to Dolores Hidalgo Km 10 before Cortijo, 185 2022, 185 2020, escondido@escondidoplace.com, www.escondidoplace.com
10 pools, snack-bar, bathrooms, locker rooms and showers.
Flying Root Pilates -Pilates
By appointment, 415 111 9702, US 917 463 3418, fliyingrootpilates@gmail.com
PMA Certified Pilates Instructor
Hotel Posada de la Aldea -Tennis
Centro, Ancha de San Antonio 15, 152 1022, laaldea@prodigy.net.mx, www.hotellaaldea.com.mx/sanmiguel.php
2 courts, lessons available, open to the public, fee required
Hotel Rancho el Atascadero -Tennis
Atascadero, Prolongacion Santo Domingo, 152 0206, Info@HotelElAtascadero.com, www.hotelelatascadero.com
Tennis court
Hotel Real de Minas -Tennis
Centro, Camino Viejo al Panteon 1, 152 2626, info@HotelElAtascadero.com, www.realdeminas.com
Tennis court
La Gruta -Swimming
Highway to Dolores Hgo Km 8, 185 2162
3 pools, thermal water, green areas, restaurant bar
Lisa Attridge -Personal training
Centro, Hidalgo 28 Sanatorio de Nta. Sra. De la Salud, 044 415 109 6972, isa1love@hotmail.com, www.lahealthsma.com
Pilates, aqua aerobics, yoga, gliding, attitude fitness, pregnancy fitness
Malanquin Country Club -Golf, tennis, pool
Los Frailes, Road to Celaya (3 kms south of town, just north of Los Frailes), 152 0516, 152 6721, info@clubmalanquin.com, www.malanquin.com.mx
Golf, tennis, pool, 4 clay courts, lessons available, and reservations are required
Piedras de Sol -Club Deportivo y Familiar
Plaza La Luciernaga, Libramiento a celaya km1, 152 6182, 152 6183, atencion@piedrasdesol.com, www.piedrasdesol.com
Indoor pool, sports courts, palapas, grills, playground, go-carts, ATVs, parking, meeting rooms, camping area, restaurant-bar, chapel, mini golf, hotel-lodging.
Pure Fitness Studio -Fitness classes
San Antonio, Stirling Dickinson 15, 044 415 103 3166
Spinning, Cardio Ball, TRX Suspension Training.
Rachelle Schaff -Private training studio
152 4342, 044 415 114 7961, rachelle@schaff.net, www.rachelleschaff.com
certified personal trainer, dietary consultant, certified in Biomechanics of resistance training
San Miguel Health and Fittness Center -Gym
San Antonio, Plaza Pueblito, San Miguel Allende, 415 154 8395
Gyms, aerobics, workouts
Shanti San Miguel -Spa, pool, yoga
On the road to Rodriguez, 044 415 100 8396, info@shantisanmiguel.com, www.shantisanmiguel.com
Indian food, Indian artifacts, yoga and spa services
Stott Pilates -Pilates
San Miguel Allende, 415 152 4169, pilatesmex@hotmail.com
Post Rehabilitation, Private and Semi-private Sessions
Teya Flaster -Yoga
Centro, Recreo 41, 152 1776, 044 415 119 8563, teya.flaster1@gmail.com
Yoga lessons
The Mayan Baths (At Arcangel) -Swimming, spa
Centro, Xote Road, La Cieneguita, Office Calzada de la Aurora 16, 154 5002, 111 2524, info@ArcangelBaths.com, www.arcangelbaths.com
thermal waters, spa services.
Train with Sandy -Personal training, nutrition
044 415 103 0218, www.trainwithsandy.com
Personalized Fitness & Training Program. Personalized Nutrition Programs
Unidad Deportiva -Tennis
Salida a Celaya, On the road to Celaya
2 public courts, first come first serve basis, no charge
Vinyasa Flow Yoga -Yoga
Centro, Hernandez Macias 68, San Miguel Allende, 415 155 8197, www.yogasanmiguel.org
Yoga lessons
Weber Tennis Courts vTennis
San Antonio, Callejon de San Antonio 12, 152 0659 from USA (561) 429 7017, tennis@sanmigueltennis.com, www.sanmigueltennis.com
Tennis club and lessons
Xote -Swimming
Xote, On the way to Dolores Km 5.5, 155 8187, informacion@xoteparqueacuatico.com.mx, www.xoteparqueacuatico.com.mx
Hot springs, water park
Yoga San Miguel -Yoga
Centro, Terraplen 34, 120 0767, 044 415 119 1808, mbsander@me.com, www.yogasanmiguel.com
Classes introduce the basic poses, principles of movement and posture, yoga philosophy and simple relaxation techniques.
Agua Magica Taboada -Swimming
Taboada, Highway to Dolores Hidalgo Km 8, 152 9250, info@taboada.com.mx, www.taboada.com.mx
3 pools, restaurant with snacks, playground, and picnic tables
Aktyn -Sports training, nutrition,health
Salida a Celaya, Plaza la Alhondiga 8, 044 415 101 0268, info.aktyn@gmail.com, www.aktyn-fit.com
Pilates and exercise studio, Strength and conditioning, Athletic development. Sports nutrition, Sport injuries rehabilitation.
Axis -Gym
Centro, San Francisco 40, San Miguel Allende, 415 154 5874
Routines and exercises to increase muscle or losing weight.
copyright print(Date("Y")); ?>