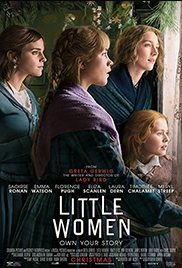 Little Women (2019)
Drama, Romance
USA / 2 h 15 min
MONDAY/MAR 16:
1:00 / 3:30 / 6:30
Oscar Winner / Best Achievement in Costume Design
Director: Greta Gerwig
Stars: Saoirse Ronan, Emma Watson, Florence Pugh
Jo March reflects back and forth on her life, telling the beloved story of the March sisters - four young women each determined to live life on their own terms.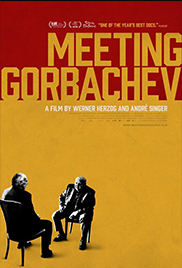 Meeting Gorbachev (2018)
Documentary, Biography, History
UK, Germany, USA / 1 h 30 min
MONDAY/MAR 16:
1:00 / 3:00 / 5:00 / 7:00
Biografilm Festival Winner / Biografilm Contemporary Lives, Follower Award
Director: Werner Herzog, Andre Singer
Stars: Yuri Andropov, James Baker, Leonid Brezhnev
The life of Mikhail Gorbachev, the eighth and final President of the Soviet Union in chronological order.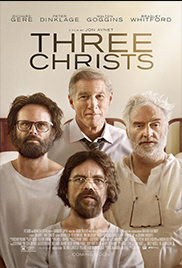 Three Christs (2017)
Drama
USA / 1 h 49 min
TUESDAY/MAR 17:
1:00 / 3:30 / 6:30
Director: Jon Avnet
Stars: Richard Gere, Peter Dinklage, Walton Goggins
Three Christs follows Dr. Alan Stone who is treating three paranoid schizophrenic patients at the Ypsilanti State Hospital in Michigan, each of whom believed they were Jesus Christ. What transpires is both comic and deeply moving.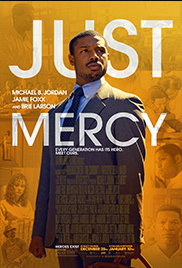 Just Mercy (2019)
Drama
USA / 2 h 17 min
TUESDAY/MAR 17:
1:00 / 3:30 / 6:00
Palm Springs International Film Festival Winner / Actor
Director: Destin Daniel Cretton
Stars: Jamie Foxx, Charlie Pye Jr., Michael Harding
World-renowned civil rights defense attorney Bryan Stevenson works to free a wrongly condemned death row prisoner.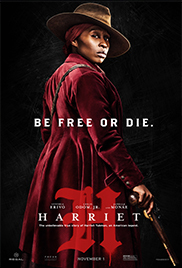 Harriet (2019)
Action, Biography, Drama
USA / 2 h 05 min
WEDNESDAY/MAR 18:
1:00 / 3:30 / 6:00
Oscar Nominee / Best Performance by an Actress in a Leading Role, Best Achievement in Music Written for Motion Pictures
Director: Kasi Lemmons
Stars: Cynthia Erivo, Leslie Odom Jr., Joe Alwyn
The extraordinary tale of Harriet Tubman's escape from slavery and transformation into one of America's greatest heroes, whose courage, ingenuity, and tenacity freed hundreds of slaves and changed the course of history.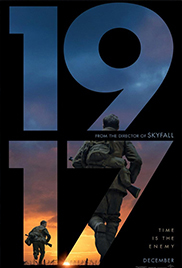 1917 (2019)
Drama, War
UK, USA / 1 h 59 min
WEDNESDAY/MAR 18:
1:00 / 3:30 / 6:30
Oscar Winner / Best Achievement in Cinematography, in Visual Effects,
in Sound Mixing
Director: Sam Mendes
Stars: Dean-Charles Chapman, George MacKay, Daniel Mays
Two young British soldiers during the First World War are given an impossible mission: deliver a message deep in enemy territory that will stop 1,600 men, and one of the soldiers' brothers, from walking straight into a deadly trap.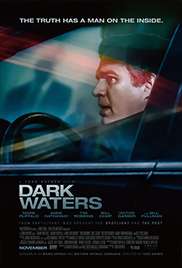 Dark Waters (2020)
Biography, Drama, History
USA / 2 h 06 min
THURSDAY/MAR 19:
1:00 / 3:30 / 6:30
Satellite Awards Nominee / Best Actor in a Motion Picture,
Best Screenplay, Adapted
Director: Todd Haynes
Stars: Mark Ruffalo, Anne Hathaway, Tim Robbins
A corporate defense attorney takes on an environmental lawsuit against a chemical company that exposes a lengthy history of pollution.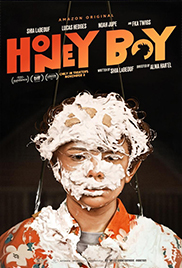 Honey Boy (2020)
Drama
USA / 1 h 34 min
THURSDAY/MAR 19:
1:00 / 3:00 / 5:00 / 7:00
Sundance Film Festival Winner / Special Jury Prize
Director: Alma Har'el
Stars: Shia LaBeouf, Lucas Hedges, Noah Jupe
A young actor's stormy childhood and early adult years as he struggles to reconcile with his father and deal with his mental health.