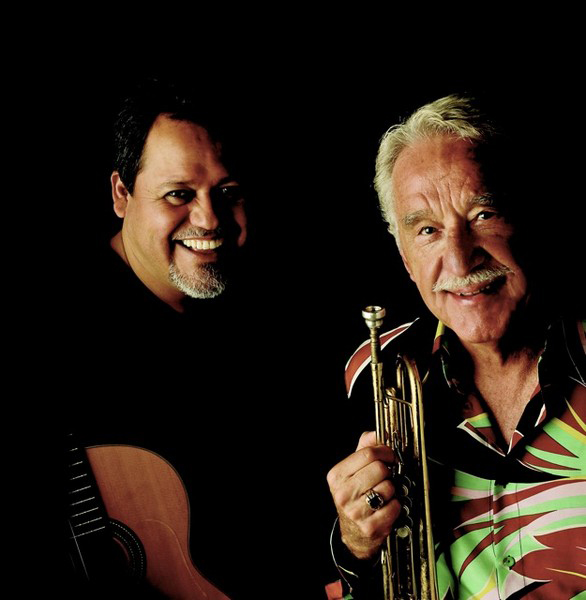 "Gil Gutiérrez brings the fullest meaning to the word, "virtuoso." Whether it is jazz, or pure classical, he brings sensitivity and excitement to the music. Gil, my dear friend, thanks for each gorgeous note."
Doc Severinsen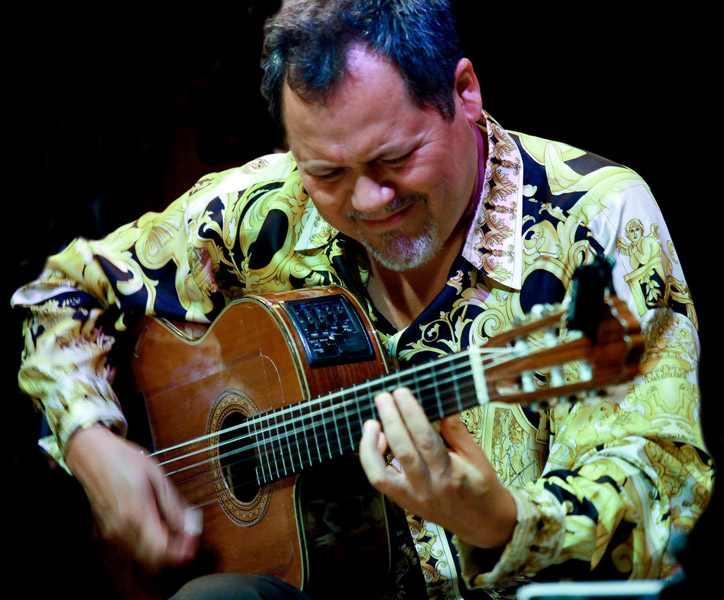 I studied at a fine art school. I was doing sculpture with stone when I was 9 years old. Then I was painting for a couple of years, doing ceramics as well. Then when I was almost 12 I started playing cello a lot of cello, but i didn't have a cello at the time so Ihad to wait all the time in school for a cello when one was free. Then I moved to piano and took lessons, but we didn't have a piano. Then I played the guitar, guitars were cheap.
I'm trying to get back to the cello now. It's all about the deep sound of that instrument. It's similar to the guitar, beautiful, a great instrument. Now I'm doing a new project with Jimena Giménez Cacho. She's a well-known cello player in Mexico and Europe. She lives here. She stopped playing for a while and now we are working on a new projectfor guitar and cello. She's great, amazing. We're going to do something here in San Miguel. Everyone will be surprised with this project because it's incredible. This is a delight for the new year for me, in addition to playing with Gabriel and Charlie and everybody, Something like magic occurred almost a year ago when we had coffee in Bellas Artes. She has all this free spirit for free improvisation, different than jazz player, free sounds colors textures, classical. We've been doing this for a while, like conversations. You just take a piece of music and then we just go wherever we want to go. It's amazing the communication we get.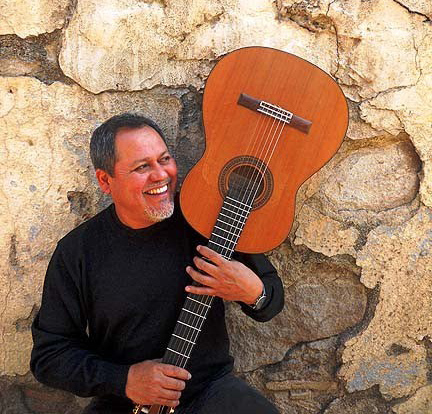 There are other dimensions... everywhere. Just open a new door. If you have enough imagination to see the door then you can open the door. It's everything around you. So you can go from a sad mood to the opposite in one second. You just have to open windows and doors and everything around you... consciousness. We learn in this society that we have to follow a pattern. If you go out of that pattern, then maybe they say that you are crazy. But there is a way to live a great life. Don't fall in the dark. Don't go crazy. You're not doing drugs or things like that, you're just being positive. You can see different perspectives of the same problem. Everything has a positive way. Everything has a negative way as well. But if you focus on the positive, it will be great, it will work, for music, for friendship, for all these kind of things that I enjoy now. I like it, I've been sharing for the last 6 years With Doc Severinsen and I can see his philosophy. He taught me about this and I start doing it and going in different directions. You can change your mental state very fast. He's 85 and full of life. He's amazing the way he lives every day and every moment. So if he's like that can you imagine what young people can be like, when we are prepared to die any minute, without regrets. Just enjoy it. I played at Carnegie Hall with Doc Severinsen. We played with the symphony. It was a full house. It was amazing.
I played 6 concerts this year with the Minnesota Symphony. They invited me to solo with a partial symphony orchestra. I played a couple of concerts there and then we went to Florida and played in Tampa, St. Petersburg and Clear Water. Doc and I played in San Diego with the symphony orchestra. Then Doc, who is getting back into big band, invited me on to play right in front with all these horns... an amazing trip. We played two arrangements by Django Reinhardt. Everything is written down. I had to practice a lot... to sit down there with all these great musicians you know Ernie Watts, all these great players.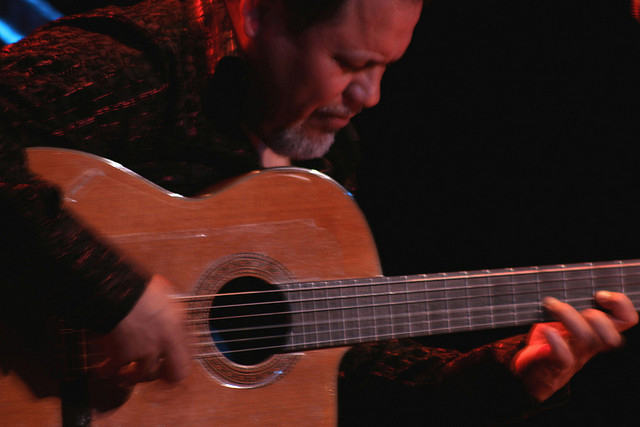 I play every Wednesday and Friday at the Instituto Allende (Mi Casa), Wednesday with Lobo and Fridays with Gabriel Hernandez, bass and percussion. The idea is to do something different every time, some change, even if it's small, changing the perspective, the scale, the colors. That's something very exciting. When you're going to play you get excited, because you'll try something new. Sometimes you don't even remember anything, you just go. I know I'm playing in a restaurant or a bar and often here people don't respect that sometimes. But as a musician you you're going to do a performance, not just sit there and play, and whatever happens happens. People are aware of that and feel that and they're quiet. That's what I like about when i play in different places and what I learn from that is that even if it's only one person you have to give 100%. It's not like, "Oh, nobody is here, nobody knows me." You have to be there in that spot, reach the highest level. It's very physical sometimes, because the way you play is the energy. Exercise, yah. Your posture, everything, inspiration, transpiration. It's a cool thing, a really good job. I like that spot because people come there now to listen to the music.

My friend, Bob Stern, a violin player is coming from New York to spend two months, February and March, here. He has a studio in Montauk. I spent a week with him there. It was amazing, beautiful, right by the beach. We just walk every morning coffee then sit in his studio for hours. We're making an album. He has a Stephane Grappelli kind of sound. This next year is a good year. We're going to New Braunfels, Texas to start the 4th and the 5th. Then in July I'm going to Quebec with Gabriel. Some people from the Quebec Festival heard us play here, so we're going to play there the 19th and 20th. That will be my first time in Canada. I always wanted to go. Before that in May we play in Phoenix and Tyler, Texas and then Austin 5 de mayo with the symphony orchestra and Houston.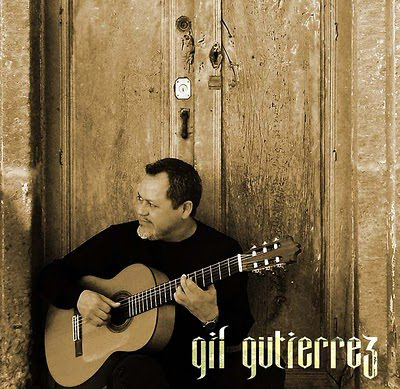 Playing with an orchestra they send the music to us and to the orchestra. They practice for a week, by themselves. We show up the day of the concert normally early morning, do a sound check and then we have one rehearsal for a couple hours. We go through the entire concert and then we're ready to go. We keep it spontaneous, fresh. It's difficult to do that, but I've been learning from Doc to keep it spontaneous with all the orchestras, because otherwise sometimes it could be not artistic; they just sit down there because they have to to get the check. But Doc puts them into this mood that they really like the music, they enjoy it. It works. I've been learning a lot with Doc. This is one of the very things, surprise all the time, because if you keep the same energy level it doesn't work, it's just another gig. Every gig should be like it's going to be the last one in your life, so you have to play good. You just have to pick exactly where you put it; they wake up.