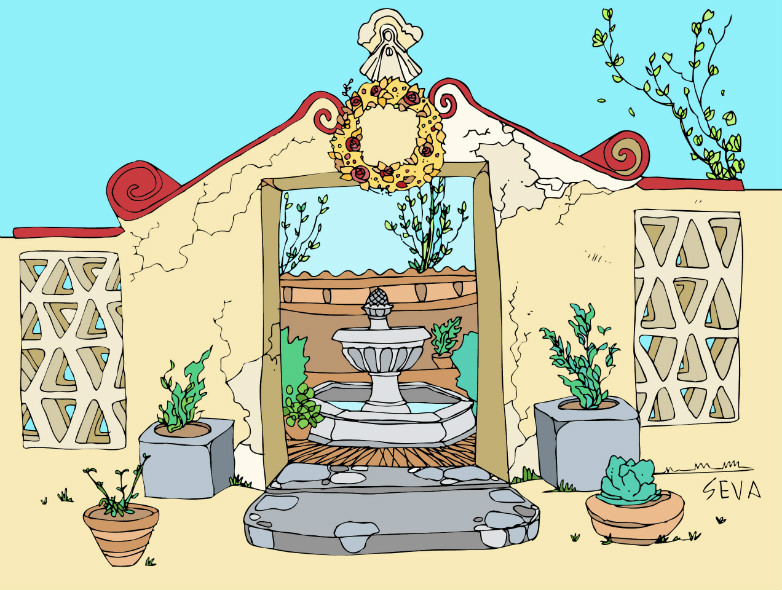 by Sofie Engström von Alten
Dos Búhos Winery, located 6 km, a mere 10-minute drive from central San Miguel, is one of San Miguel de Allende's most lauded wineries.
It's not just that Dos Búhos is surrounded by beautiful, almost nostalgically Greek scenery, or that gorgeous paintings line every wall of the colonial buildings. It's also their unique mentality that makes this destination so special: the philosophy of natural, organic craft.
All of Dos Búhos organic wines are made 100% naturally – using gravity, complex pump systems and a lot of care. This creates an artisanal, chemical-free harvest of fine wines: reds, whites, rosés and even orange. World-wide wineries that are not organic, (and most all are not) must complete a full ten years of zero-chemical production before getting their organic certification. This is no easy feat for a winery. (Even French wines don't use an all-natural approach.) But the land of Dos Búhos was always an organic farm, originally growing crops other than grapes without chemicals. So when they put the grapevines in the earth the soil was already clean and "organic" without the ten year waiting period.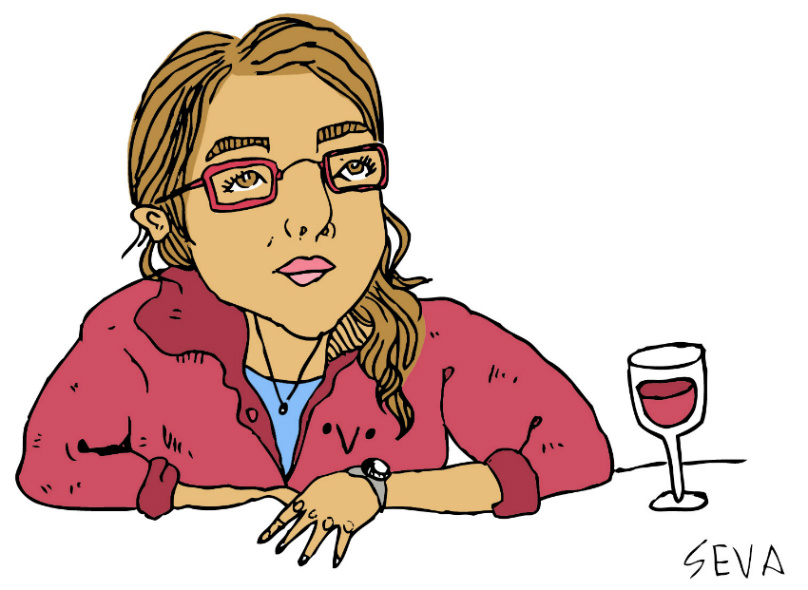 We had the great opportunity to tour the space with gastronomer, wine expert and director of operations Julieta Aguilar Herrera.
Bumping and bouncing down a dirt road past dormant vineyards and farmland, we arrived at our destination and were greeted by three German Shepherds, big dogs, who, luckily for us, turned out to be very friendly. Julieta opened the gate and showed us in. We followed her through a beautiful courtyard of agave and cacti, small cabañas and a humble chapel.
Julieta immediately dove into the fascinating and long history of wine, expertly weaving a colorful tale. A long-time religious tradition, wine was brought to Mexico in the 16th century by the colonizing Spaniards. The Catholic friar Miguel Hidalgo had vineyards in San Miguel de Allende and along the road to Dolores Hildalgo. As production and popularity grew throughout Mexico, the Spanish Church became concerned and in 1699 the king prohibited wine-making in Mexico with the exception of the Catholic Church. Until the beginning of the 19th century wine was produced only on a very small scale. Then, during Mexican Independence in 1810 chaos ensued throughout the country with the Spaniards seeing to it that every vineyard in Mexico was burned to the ground.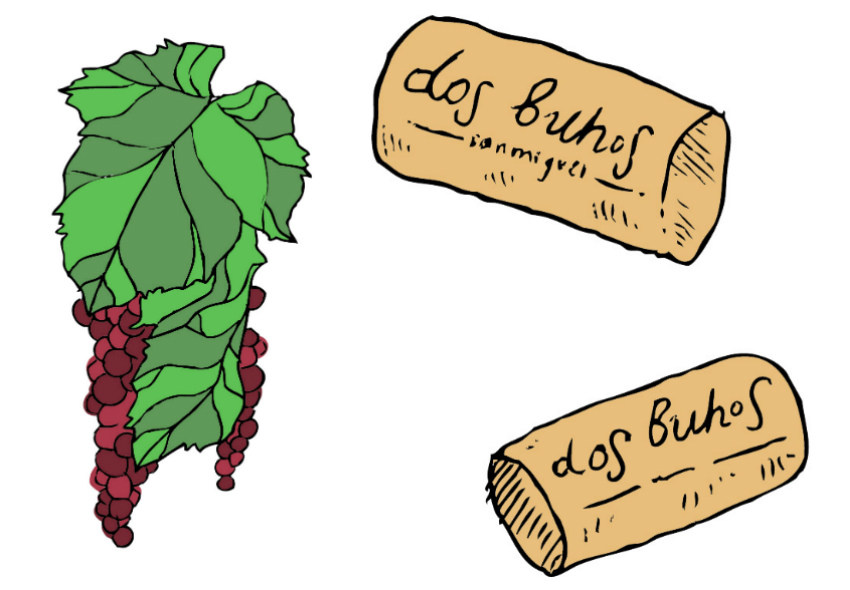 Since then, wine was almost obsolete in Mexico, with tequila, beer and mezcal taking the spotlight. However, Julieta assured us, this is changing quickly.
In 2005, the two owners of Dos Búhos transformed 4 hectares of agricultural land underneath the Picacho Mountains — a cluster of dormant volcanoes, the mountains just south of San Miguel – to the small vineyard that we see today. This once geologically active land is rich with nutrients and actually consists of three different soils. This fertility paired with the temperate, Mediterranean climate makes the Dos Búhos ranch the ideal place for growing wine grapes. They pride themselves on growing 11 different varieties.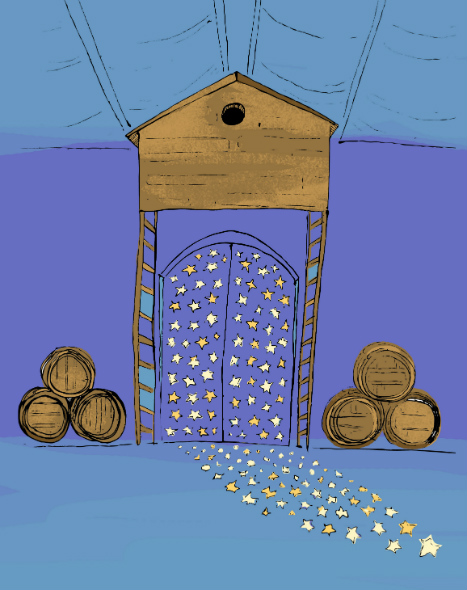 Upon visiting the grape processing room we learned that Dos Búhos doesn't get its name from just anywhere. In the very room where the grapes are de-skinned, crushed and fermented is a large wooden house for owls. (Búhos means "owls" in Spanish.) Additionally, the owners of Dos Búhos are affluent artists and art collectors. One of their artist friends gave them a painting that is a trompe d'œiul. What appears to be one white barn owl is perched in a nighttime scene. Its oval face is turned to reveal two owls – thus, Dos Búhos.
We passed the afternoon in a pleasant daze, swimming through favors and smells, learning about the complex processes and small details that go into making unique wines. For example, Dos Búhos wines are fermented in old French and Hungarian oak barrels to preserve and build complex flavors and aromas.
One of my favorite moments of the afternoon was tasting Dos Búho's orange wine, the making of which has recently witnessed a revival in the country of Georgia. Considered one of the most ancient types of wine, it is made by fermenting white grapes in the same, longer process in which red wine is made. This over-oxidization of the white grape skins is what colors the wine a deep amber orange.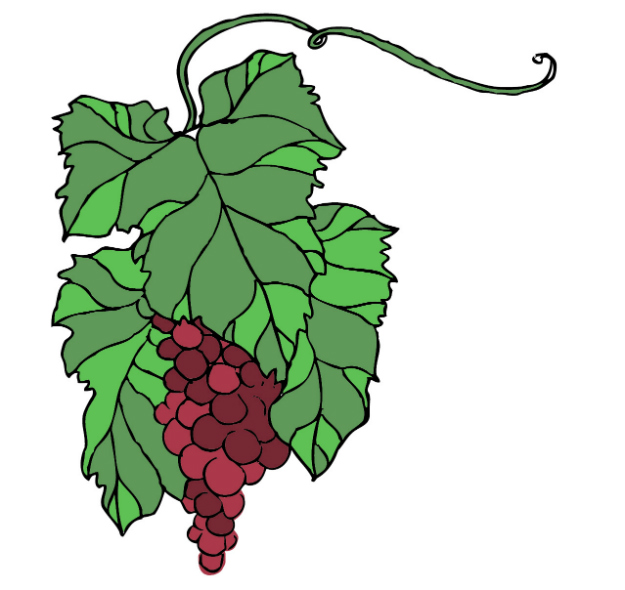 When the wine is already fermented, ready to drink, it is poured into ceramic vases and buried, letting it ferment in a different way underground, aging it there for up to three years. The flavors were incredibly dreamy – spicy, aromatic, fruity and earthy.
Dos Búhos is open to the public daily. A tour with the lovely Julieta, finished off by a wonderful flight of wines costs $450, and a wine tasting without the tour costs $350. But learning the history was valuable. As their production is still very small, Dos Búhos wine is only available in select stores and restaurants, in and around San Miguel. But don't be surprised to see it on French shelves as they have an exclusive exchange deal with select wineries across the Atlantic. I recommend you stay updated about this little winery – many good things await on their horizon.

**************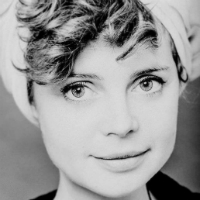 Sofie Engström von Alten is an illustrator and artist originally from California. She came here to San Miguel to feel the magic crystals under the earth and to continue her artistic practices. She is also learning Spanish.
Find her on Instagram at @hyperkitsch.
**************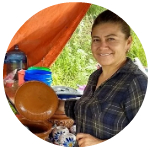 · Local Gal Lives Her Dream
by Joseph Toone
Here my cleaning lady was quitting to live her dream, the dream of owning her own restaurant.
· Mercado San Juan De Dios: pictorial
by Douglas Cullen, Andrés Carnalla, Mexican Food Journal
Every market has food stalls which are worth a visit for great homestyle meals at very reasonable prices.
· El Vergel Bistro Opening
Brenda Sexton
The opening of El Vergel Bistro was a scrumptious feast of hors d'oeuvres, wine, cheese, fresh-fruit cocktails, with live music.
· Chia: The tiny seed that packs a wallop
Miquette Dobros
Although they've had continuous use in native areas, it is only recently that chia seeds have been rediscovered and become recognized as a modern-day superfood.
· Sotol: A Spirit from the North
Rebecca Hartmann
Drinking spirits can be about enjoying the aromas, the tasting notes and the flavors that linger on your tongue.