Come see what all the fuss is about

San Miguel has all the amenities of a big city, with all the charm of a small town.
| | |
| --- | --- |
| | NOTE: The first bit of the contact information for each listing is the neighborhood. |
7th Heaven -Boutique

Centro, Sollano 13, San Miguel de Allende, 415 154 4677, info@sevheav.com, www.sevheav.com

A place of pure pleasure, a state of intense delight. Custom made 1 of a kind jewelry pieces in sterling silver and gold, using a wide variety of precious, semi-precious, and other natural stones. Hats, clothes, and accessories. Turn your visions into realities.

Abrazos -Boutique

Centro, Zacateros 24, San Miguel de Allende, 415 154-8580 info@sanmigueldesigns.com, www.sanmigueldesigns.com

Original, quality, handmade products using fine cotton fabrics, printed with iconic images from Mexican culture, created by local seamstresses, providing financial support for their families, economic independence and a creative environment for their talents.

Black and White Marcia -Boutique

Centro, Margarito Ledezma 12, 415 121 0118, marcia@shopgirl.mx, www.shopgirl.mx

Traveling Clothes, SHARON'S PAINTED BASKETS, VANESSA'S COOL SUMMER DRESSES, NEW YORK BARBARA'S COTTON PIECES, BRANDON's reCYCLED STUFF, MARGARET GORGEOUS SILK PILLOWs



Zapateria Flexi Briseno -Shoes

Centro, Colegio 17A, 415 152 0983 and Hidalgo No. 30-A 415 154 52 21, oliflexi@yahoo.com.mx, www.travelsanmiguel.com/zapateriaflexi/index.html

The Flexi line of shoes offers comfort and good-fit. We have a plentiful assortment of shoes for women, men and children and different shoe styles for all pleasures and requirements. Mon-Sat 11-2 and 4-8

Diva Boutique -Boutique

Centro, Hernandez Macias 72-4, San Miguel de Allende, 415 152 4980, bdiva.adela@hotmail.com, www.boutiquediva.com

Clothing for the theater of life! Original, vibrant line of women's attire; dresses, skirts, blouses, and jackets. Coordinated line of accessories from around the world; silk scarves, cashmere shawls, and hand embroidered rebozos. Jewelry.

San Miguel Shoe -Shoes

Centro, Relox 27, Canal 34, Mesones 48, 415 154 4702, ventas@smshoe.com, www.smshoe.com

Started as a small workshop here in 1992, now with international sales. Always with the best designs and fashion of each season. Well-accepted for its convenience, comfort and style by tourists and residents. Elegant and innovative.

Virgin Saints & Angels -Boutique

Centro, Recreo 36, 415 154 4456, rachel@vsadesigns.com, www.vsadesigns.com

Combining Mexican artesenia and gothic elements from religious iconography, each collection carries their power, protection and beauty. We carry on just a little bit of their universal magic.

D.R. Julienne Ag925 Custom Silver Jewelry

Barrio San Juan de Dios, by appointment only, drjulienne@gmail.com, https://www.facebook.com/pages/DR-Julienne-Ag925-Silver-Jewelry/144375035636490

Monumental silver jewelry, designed by David Julienne and hand crafted in Taxco, Mexico. Modern and retro styled, the collection is made up of unique, one of a kind, museum quality pieces.

Pepe Cerroblanco Joyeria -Jewelry

Aurora, Fabrica La Aurora, 415 154 9501, cerroblancojoyerias@prodigy.com, www.fabricalaaurora.com/locales/cerroblanco.html

3 generations, 90 years of jewelry in SMA, including very early sales internationally, first place gold-smithing and now contemporary style and daring. Pieces exhibited at Saks, Bloomingdales and in prestigious galleries.

Piedras -Jewelry

Atascadero, Tanque 14, San Miguel de Allende, 415.154.9193, info@piedrassanmiguel.com, www.piedrassanmiguel.com

From earrings to simple or elaborate eye catching necklaces and bracelets, what every woman wants in a personal statement. Magic and creativity in every piece of jewelry. A statement of distinction with unusual stones and color.

Plateria Julio -Jewelry

Centro, Correo 8, San Miguel de Allende, 415 152 02 48, www.travelsanmiguel.com/plateriajulio/index.html

Original silverwork with the unique style of SMA. A great variety of fine earrings, fascinating necklaces, chokers, precious bracelets, silverwork. Also pitchers, serving trays, silver wine goblets. Adding elegance to you and your home.

Creacion Marcela Andre -Jewelry

Centro, San Francisco 7, 415 154 9868, yogaplanetjewels@gmail.com, www.sites.google.com/site/yogaplanetjewels

Unusual stones, gems, materials, singular designs to empower light, love, health, peace . A century of silversmithing expertise, descended from the finest French diamond jeweler. Custom-jewels our specialty.

| | |
| --- | --- |
| | NOTE: The first bit of the contact information for each listing is the neighborhood. |
Algarabia -Home Decor & Furniture

Aurora, Fabrica la Aurora #1B-2, 415 154 7505, algarabia.sma@gmail.com, www.algarabiasanmiguel.com

For your distinctive, elegant style. Our artists are nationally and internationally recognized so that when acquiring a work of art you're making a quality investment. Wood and leather furniture, decorating, gifts, paintings, lithographs, table gifts.

Antigua Casa Canela -Home Decor & Furniture

Centro, Umaran 20, San Miguel de Allende, 415 152 34 28, ancanela@prodigy.net.mx, www.travelsanmiguel.com/casacanela/index.html

Class, style and quality, you will find them at La Antigua Casa Canela. For years we have decorated innumerable houses with exclusively designed fountains, ceramic furniture and fine accessories, works of art and antiquities.

Atrium Decoration -art, home, patio -Home Decor & Furniture

Aurora, Fabrica la Aurora, info@atrium-on-line.com, www.atrium-on-line.com

Furniture, articles for interior decoration (blown crystal and glass), art gallery. Our purpose is to offer, both in furniture as in decoration, original, creative, artistic, and attractive products that match with SMA's art world. Complete home decoration.

Buenas Noches -Home

Aurora, Fabrica la Aurora 3C, Calzada de la Aurora S/N, San Miguel de Allende, 415154 9624, donna@buenasnoches.com.mx, www.buenasnoches.com.mx

The creation of designer, Donna Mattson, featuring an ever-changing international array of fine bed linens, home furnishings, unique clothing and textiles, including scented candles and soaps, designer jewelry, clothing, handbags and more.

Camas La Cruz -Furniture (beds)

Centro, San Francisco 50, 415 150 0040, sma@camaslacruz.com.mx, www.camaslacruz.com/tiendas.php

There are endless activities to do on a mattress, not only sleep but also read, watch TV, share experiences, talk, listen, study, laugh, play, live... Still a person who sleeps well at night is a better person in the morning.

Casa Canal -Home Decor & Furniture

Centro, Hidalgo 3, 415 152 0479, 152 1086, www.casacanal.com.mx

Crafting functional, beautiful furniture. Colonial and contemporary, elegant touches, complementing any type of construction / decor. We can reproduce any design. Also see our painting, sculpture, craft exposition and boutique.

Casa Maxwell -Home Decor & Furniture

Centro, Canal 14, 152 0247, casamaxwell@gmail.com, www.maxwell.freeservers.com

Dinnerware * Blown glass * Papier Mache * Ceramic * Furniture * Tableware * Candles * Onix * Bronze * Tin * Wood * Iron

Casa Vieja de San Miguel -Home Decor & Furniture

Centro, Mesones 83, San Miguel de Allende, 415 152 12 84, casavieja@prodigy.net.mx, www.travelsanmiguel.com/casaviejadesanmiguel/index.html

Art and antiquities. Beautiful collection of art objects and decorations, Mexican retables (altars), paintings, chairs, tables, Victorian sofas, lamps, chests, archangels and religious pieces delicately carved in wood. Art Exclusively for Exclusive People.

Casa Virrelles -Home Decor & Furniture

Centro, Canal #21, 152 7389, 152 1392, cvirreyes@yahoo.com.mx, www.casavirreyes.com

Manufacturing antique reproductions, furniture, religious sculpture, carved frames, and more. Design and restoration of antique furniture and paintings. Handicrafts, sculptures in fabric, resin, glass, crystal, gold leaf and more.

Christhoper Fallon Design -Clothing and Interiors

Aurora, Fabrica La Aurora, Local 10C, 415 154 5075, US,802-753-1481caroline_fallon@hotmail.com, www.fabricalaaurora.com/locales/fallon.html

Clothing, Upholstered furniture, Antiques, Custom wrought iron, Architectural design and interiors. Monday - Friday 11 am - 4 pm, Saturday 11 am - 2pm

Counter Cultures -Home Decor & Furniture

Centro, Zacateros #81B, 415 154 8375, countercultures.roger@gmail.com, www.counter-cultures.com

Innovator in kitchen & bath products fusing Mexican style with US/CAN engineering to please and inspire the most discriminating taste. Large developments and individual homeowners. Sustainable products made from low impact methods.

Evos -Home Decor & Furniture

Boulevard de la Conspiracion 61, 415 152 7765, US/CAN 520 407 6885, contact@evos.com.mx, www.evos.com.mx

A design company specializing in Spanish colonial furniture and architectural products. Our line currently includes 400+ standard models plus a wide range of custom products for interiors and architectural details.

Grace's Sofas -Furniture

415 154 0475, 044 415 100 0915, sofagrace@yahoo.com, www.gracesofas.com

Upholstered furniture designed for your comfort and lifestyle. Constructed over kiln-dried frames to ensure maximum durability. Fabrics Scotchguarded for added protection. Quality inspected before delivery.

Insh'ala -Fine Treasures for the Home

Carol Romano, Aldama 30, 152 8355, www.inshalaimports.com

An Eclectic Blend of Mexico, Asia, Europe,
Centra Asia, North Africa and the Middle East

Namuh Collection -Home Decor & Furniture

Libramiento Manuel Zavala, Camino a Alcocer km 2.2, 415 154 8080, margarita@namuhmex.com, www.namuhmex.com

Furniture, rugs, tapestries, duvet, fabrics, mats, carved pieces, doors, windows, antiques, lamps, screens, displays, mirrors, accessories, unique pieces. Exhibitions. As seen in Architectural Digest.

Sollano 16 -Home Decor & Furniture

Centro, Sollano 16, San Miguel De Allende, 415.154.8872, 888.858.3824, store@sollano16.com, www.sollano16.com

From fabrics to antiques to baubles for the body, we're experts in beautifying a person, a table, a garden, a life. New artists, audacious styles and true treasures are our forte. Stop by our vast selection and intimate spirit.

Talavera Pottery & Tiles -Home Decor & Furniture

Centro, Zacateros 42, 415 121 0731, mexicanconnection@gmail.com, www.mexicanconnexion.com

Mexican Talavera Pottery: plates, urns, canisters, fountains and more in a range of colors and styles. Mexico's finest, hand-made Talavera pottery at great prices, Copper sinks. Wholesale, retail, internet sales.

Artes de Mexico -Artisans' Work / Folk Art

Aurora, Calzada de la Aurora 47, 415 152 0764, artesdemexicosma@gmmail.com, www.artesdemexicosanmiguel.com

Manufacturers of tin,brass and copper decoration articles, a large selection of furniture, lamps, chandeliers, hanging light fixtures and much more. We specialize in custom orders to your specifications

Guajuye -Hand Blown Glass

La Estacion, Lupita #2, Estacion FFCC, Correo 11, 415 152 7030, info@guajuye.com, www.guajuye.com

For over 20 years, the quality, beauty and uniqueness of our products have made us the number one choice for blown glass in Mexico. Works of art made for everyday use. Come journey through the world of blown glass.

Hilo Negro -Artisans' Work / Folk Art

Aurora, Fabrica La Aurora, 1D, San Miguel de Allende, 415 152 4835, ricardogarcia@hilo-negro.com, www.hilo-negro.com

Paintings, platters, vases, decorative objects... made with classic techniques (burnished clay, hammered copper, carved wood, embossed silver) with modern concepts and ideas, integrated into all styles, traditional to contemporary.

JB Diseno -Articles of tin, contemporary pieces

jb_universidad@hotmail.com, www.pewtersanmiguel.com

A family-run business designing and manufacturing an extensive variety of pewter products with a sharp eye for detail and contemporary style. Our selection of exceptional articles ranges from functional serving pieces to unique, decorative accents!

La Calaca -Artisans' Work / Folk Art

Centro, Mesones 93, 415 152 3954, thereallacalacasma@gmail.com, www.lacalaca.com

A Mexican folk art consignment firm dedicated to providing you with excellent service and a wide variety of authentic Mexican and Latin American artwork including tapestries, sculptures, paintings, antiques, etc.

Zocalo -Artisans' Work / Folk Art

Centro, Hernandez Macias 110, 415 152 0663, info@zocalofolkart.com, www.zocalofolkart.com

The fruit of years of passionate collecting and friendships forged with Mexico's most-talented artisans. Discover museum quality works by Mexico's "Grand Masters." Learn, explore and discover Mexico's vibrant folk traditions.

La Buhardilla --Antiques

Aurora, Fabrica la Aurora Local 4A, 415 154 9911, letydfz@noyolaanticuarios.com, www.noyolaanticuarios.com

For over 30 years we have been pioneers in the buying and selling art and antiques in Mexico. Today we have galleries in San Miguel de Allende, Monterrey and Tucson AZ near you to bring unique items of superb quality.

Cantadora de Antiguedades -Antiques

Aurora, Fabrica la Aurora 3A, 415 154 8302, cantadora8@hotmail.com, www.cantadorasma.com

The owners travel throughout Mexico to add to their collection of antiques. Innocence and charm of past times are represented in painting, sculpture and everyday objects. We do stone work and sculptures.

Sublime Design Interiors -Design Interiors

415 185 8093, US 619.574.0196, sublimeguys@yahoo.com, www.sublimedesigner.com

Conscious design. Our mission is to design a magnificent living environment that surpasses your expectations, a beautiful space that is aesthetically pleasing, and truly supports your lifestyle and personal goals in a perfect balance of form and function.

Grupo Pramex -Architectural Design and Construction

??Libramiento a Dolores, Libramiento a Dolores 28, 415 154 7510, grupopramexet@gmail.com, www.grupopramex.com

We work for you and with you to make your house dream come true. We have the people and the know-how. You have the joy of watching everything move transparently and in harmony.

Superficies Showroom (Ceramica Antiques) -artistic ceramic products

Aurora, Fabrica La Aurora, Local 2C, 154 9629, 1522068, surfaces@prodigy.net.mx, www.ceramicaantique.com Our products are renowned worldwide for their design, quality and price. Our collections are bestsellers in the most demanding segment of the market. 90% of our production is exported to more than 10 countries.

Desmex Solar -Solar energy

Salida a Celaya, Plaza Alhondiga 14, San Miguel de Allende, 415 150 73 12, sanmiguel@desmexsolar.com, www.desmexsolar.com

Concentrating solar power, photovoltaic, wind power, solar thermal, solar lighting, LED systems. Cutting-dege solar accessories. Analysis, design, installation, support to homeowners, industry and government. Guarantee.

Solar San Miguel -Industrial products solar and wind

Salida a Queretaro, Salida Real a Queretaro 185, 415 154 6397, info@solarsanmiguel.com, www.solarsanmiguel.com.mx

Solar thermal, solar photovoltaic and wind generator systems. 100s of projects in Mexico. Latest technology, durable products with the most extensive guarantees. Highly trained staff, highest professionalism.

| | |
| --- | --- |
| | NOTE: The first bit of the contact information for each listing is the neighborhood. |
Fabrica La Aurora -Art Center

Aurora, Calzada de la Aurora, 415 152 1312, laaurora04@yahoo.com, www.fabricalaaurora.com

Peek inside the studios of working artists, enjoy a meal or a cup of coffee, take an art class, attend a gallery opening, or simply to wander through one of Mexico's finest collections of art, galleries, design, furniture, more.

Casa Peralta -Gifts and Novelties

Centro, 10 Sollano y Davalos No. 43, San Miguel de Allende, 415 152 03 12, www.travelsanmiguel.com/casaperalta/index.html

We offer the best and finest clothing for ladies and gentlemen with a wide-range of accessories and the best brands of fragrances. You have here the best option for a good gift. Mon-Sat 10:30-2:30 & 4:30-8:30, Sun 11-3

Camino Silvestre -Garden, Gifts

Centro, Zacateros 46, 415 122 3157, info@caminosilvestre.com.mx, www.caminosilvestre.com

A haven for nature lovers. Birding items; books (English and Spanish), binoculars, blown-glass hummingbird feeders and birdfeeders. Beautiful gifts, jewelry, pottery, cookbooks, dinnerware, artwork, scented candles, letterpress greeting cards, fine furniture.

Nutrisa -Ice Cream

Libramiento Jose Manuel Zavala 165, Plaza La luciernaga, 415 120 4820, info@nutrisa.com, www.nutrisa.com

We hope that all visitors enjoy the opportunity to exchange ideas, developments and issues in health and nutrition. Natural alternatives for making the care of your body a very important part of your daily routine.

Casa Cofradia -Tequila Boutique, Ceramics

Centro, Recreo 8A, 442 413 1444, casacofradiabajio@hotmail.com, www.facebook.com/casa.cofradia.bajio

A tequila boutique, with many different tequilas for sipping. Discover more about Mexico, about what a good tequila is and also for see all our collection of high quality Mexican crafts, fine pottery and more. Come to have a good time

Libreria la Deriva -Books

Aurora, Fabrica la Aurora, 425 154 5076, librerialaderiva@yahoo.com, www.librerialaderiva.com.mx

anthrop. and archaeology, deco architecture, art film and photography, kitchen, graphic design, miscellaneous, test, erotica, children, gardens, literature, art techniques, travel

Optica San Miguel -Eyeglasses

Centro, Mesones 38 int 13, 415 110 2191, contacto@opticasanmiguel.com, www.opticasanmiguel.com

Born in May 1985, we are committed to providing the best service possible with our experienced team of optometrists and ophthalmologists. Customer, quality and service. We always put our customers first.

San Miguel Art Cookies -Cookies and Snacks

Centro, Codo 1, 415 121 0582, galleryuno@gmail.com, www.sanmiguelartcookies.com

Experience the enjoyment of delicious tasting cookies that are also healthy snacks for cookie lovers of all ages. The special ingredients selected help to promote the brain's creative functioning. Natural ingredients. Baked fresh in SMA.

Quintairma

Centro, Hernandez Macias 56A and Zacateros 15, 415 154 5694, quintairma_galeria@hotmail.com, www.galeriaquintairma.com

Local artists paintings ceramics, tiles, sinks, murals, plates.

Nombre del Negocio EJEMPLO DE LISTA GUIA GRATUITA

direccion, telefono, correo electronico, pagina web

Listados libres de la guia incluyen su nombre, direccion, telefono, correo electronico, sitio web y un adicional de 250 caracteres de texto, incluidos los espacios, que es tanto como hay en este bloque de texto. Consulte nuestra pagina de contacto.

Business Name SAMPLE FREE GUIDE LISTING

address, phone, email, website

This is a sample of a free guide listing.
Free guide listings include your name, address, phone, email,
website and an additional 250 characters of text, including spaces,
which is as many as there are in this block of text.
See our contact page.
Nombre del Negocio EJEMPLO DE LISTADO ACTUALIZADO GUIA

direccion, telefono, correo electronico, pagina web

Un listado actualizado guia es el doble de un anuncio libre, con 500 caracteres de texto (incluyendo espacios) y dos fotos. Tambien incluye una pagina web personalizada.
Siga el enlace en la parte inferior de la lista para ver un ejemplo de una pagina web personalizada,

vinculados a un sitio web. Estar en nuestra guia mejora su motor de busqueda ranking pero con nuestra pagina web personalizada puede ser la diferencia dramatica.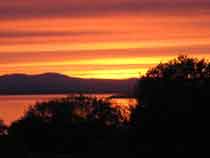 Business Name SAMPLE UPGRADED GUIDE LISTING

address, phone, email, website

This is a sample of an upgraded guide listing.
It comes with everything that a free listing has plus twice as
many text characters (500 characters of text, including spaces)
and two photos instead of one.

It also includes a customized webpage.
Follow the link at the bottom of this listing to see
an example of a customized webpage,

linked to a website.
Being in our guide improves your search engine ranking
but with our customized webpage the difference can be
dramatic.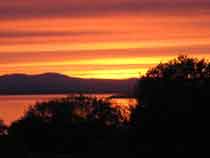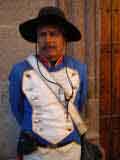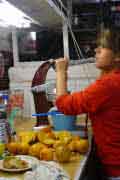 &nbsp: