There is a special charm that surrounds the restaurants of San Miguel de Allende for most of them are old colonial-style houses with beautiful patios, fountains and bugambilias. We invite you to live an unforgettable gastronomic experience.
San Miguel de Allende has an enormous number of restaurants for a town its size, ranging from cheap and authentic Mexican dishes to gourmet French and Italian. Most of the better restaurants use purified water and ice and take care with vegetables and fruits. Don't fear getting Montezuma's Revenge, but be careful if eating off the street (tempting, oh so tempting!) or in more off-the-beaten-path places.
*****

Something for Every Taste and Every Budget
In San Miguel de Allende, there is certainly no reason to go hungry! There are San Miguel restaurants for every possible taste and budget. You could spend a month, eat every meal of every day in a different place, and still not try them all.
You can also eat your way around the world. Chinese, Lebanese, Italian, American, Argentine, Uruguayan, Thai, German, French, and, oh yes, ...Mexican restaurants greet you on practically every corner. You can eat, drink, munch, snack, sip and dine elegantly or casually in this cornucopia of San Miguel restaurants.
In general, Mexicans still eat their main meal of the day at mid-day. This is called comida and is usually eaten between 1:00 and 3:00 pm. It's a big meal enjoyed in a leisurely fashion. Many San Miguel restaurants -especially those catering to a predominantly Mexican clientele- will offer a comida corrida.
This is the daily special, the Mexican equivalent of the "blue-plate special." It usually consists of soup or salad, a choice of two or three main dishes, generally served with beans and rice, dessert and coffee, tea or a fruit water like limeade or mango water or the delicious jamaica, a refreshing drink made with dried hibiscus blossoms.
This can often be a very good deal if you're trying to eat on a budget. It's also a healthier way to eat, as opposed to the common "light-lunch-heavy-dinner" we often choose North of the Border.
In San Miguel de Allende, restaurants become part of the game. Where'd you eat last night? Where shall we go tomorrow? What place is hot this week? What's new, or cheap, or different?
People love lots of different things about San Miguel de Allende. Some spend long days playing golf or bridge, some take classes, some paint or sculpt or make jewelry. Others want to visit every historic church, shop in every little hole-in-the-wall tienda or test out every one of the hot springs. Some people walk miles every day to sightsee, others just want to sit on a sunny bench with a newspaper.
But one thing is true for every visitor to and resident of San Miguel de Allende; we all gotta eat.
Eating out is one of the great pleasures of a visit to San Miguel de Allende. With so many San Miguel restaurants, cafes, bars, buffets, brasseries, and grills to choose from, there's something for everyone.
excerpted from www.experience-san-miguel-de-allende.com. Please see more there.
| | |
| --- | --- |
| | NOTE: The first bit of the contact information for each listing is the neighborhood. |
The Restaurant -Organic

Centro, Sollano 16, 415 154 7862, info@therestaurantsanmiguel.com, www.therestaurantsanmiguel.com

Framed by elegant colonial architecture. The Chef prepares all dishes with seasonal ingredients grown locally. Its beautiful courtyard fountain in the center creates an ambience conducive to romantic dinners. There is an excellent wine list.

Hank's New Orleans Cafe & Oyster Bar -Cajun

Centro, Hidalgo # 2, 415 152 2645, www.harrysneworleanscafe.com

The design recreates the bohemian atmosphere of New Orleans. Their food is Cajun-Creole fusion, in the bar cocktails are prepared fresh in the midst of a 100% festivities. Each year it organizes a Mardi Gras parade with the participation of its many customers.

Carcassone -French

Centro, Correo 34, 415 152 0053

International cuisine, dishes are original creations of the chef. Its setting and design is inspired by medieval France with a contemporary twist. It offers diners a wide selection of dishes and wines.

Boca Bentro Bistro -Latin-Asian

Adolfo Lopez Mateos, Avenida Central 101, (Los Senderos) 415 155 9594, www.bocabento.com

It blends Latin and Asian touches, specializing in grilled food using outdoor spaces for cooking. Boca Bento Bistro offers breathtaking views of natural landscapes of Los Senderos Available for private events.

Pueblo Viejo -Mexican

Centro, Umaran 6, 415 152 4977, gerencia@puebloviejosanmiguel.com, www.puebloviejosanmiguel.com

A restaurant-bar since 1995. In its original decoration makes its name obvious. The service is firstclass, the menu is varied and if you want to continue the party can go to the roof, where the lounge and tapas are favorites in the city.

Bugambilia -Mexican

Centro, Mesones 101 (inside Casa Linda hotel),
152 0127, bugambilia1945@hotmail.com

This place offers a very traditional concept of Mexican food, their specialty is chiles in walnut sauce. It is an all time classic in the city.

Chamonix -French

Centro, Sollano 17, 415 154 8363

Chamonix's specialty is Swiss steak or beef medallions wrapped in ham and cheese. They also serve national and international dishes such as chiles poblanos, Sri Lankan curry, Vietnamese spring rolls and a variety of fresh pastas. The outdoor terrace is a lovely site for a romantic dinner.

Atotonilco el Viejo (La Palapa) -International

Atotonilco , Out of town, Carretera Santuario Atotonilco s/n km13, 185 2131, 185 2133, atotonilcoelviejo@gmail.com, www.atotonilcoelviejo.com

Our Restaurant is one of our major prides in Atotonilco el Viejo. We have two different chefs (mornings and evenings) and a complete kitchen staff ready to make your trip a gastronomic delight.

1826 Restaurant & Bar -International

Centro, Nemesio Diez #11, 152 9700, sanmiguel@rosewoodhotels.com, www.rosewoodsanmiguel.com

Innovative culinary expressions. Dining al fresco amid the vibrant gardens or indoors near the restaurant's bustling open artisan kitchen. Guests may also opt for private dining in-suite or a specialty dinner arranged in a romantic corner of the resort.

Patsy's Place -Mexican

Atotonilco, -off highway to Dolores Hidalgo, 415 185 2151, patsydubois.com

Every Sunday a sumptuous lunch buffet feast enjoyed either in my sun-filled kitchen or under the cool veranda. Like having a private party with everyone enjoying each other. Menu changes weekly depending on what's fresh and available.

Casa de Sierra Nevada, Andaza - International

Centro, Hospicio 35, 415 152 7040, mail@casadesierranevada.com, www.casadesierranevada.com

The cuisine celebrates Mexican tradition with a modern flair and always features seasonal local produce. Choose from six different dining areas. The winner of Mexico's prestigious Distintivo H, as well as the coveted AAA Four Diamond and the Dirona awards.

Hacienda de Guadalupe Restaurant & Bar -International

Centro, Hidalgo No. 4, San Miguel de Allende, 415 1210700 , www.hotelhaciendadeguadalupe.com

An experience that goes beyond using just your senses. You can find specially selected national dishes as well as international delicacies, all made with the freshest and highest quality ingredients, both national and imported.

| | |
| --- | --- |
| | NOTE: The first bit of the contact information for each listing is the neighborhood. |
Mi Vida Restaurant -Italian

Centro, Calle Hernandez Macias 97, San Miguel de Allende, 415 152 7482, info@mividarestaurant.com, www.mividarestaurant.com

Ideal for those who like Italian foods, Mexican or a fusion of both. Taste the dishes in a nice, cozy atmosphere with a touch of elegance and good taste. Live jazz music.

La Cantina de los Milagros

Centro, Reloj No. 17, San Miguel de Allende, Mexico, 415 152 00 97, www.restaurantlosmilagros.com.mx

When you visit us, you know you are in the soul of Old Mexico. Delicious molcajetes, crisp salads and fresh vegetables, full bar, patio dining, award-winning chefs, live music nightly, bilingual, televised sporting events. Half a block from the central plaza.

Vivoli -Italian
Italian Cafe & Trattoria Centro, Hernandez Macias #66, San Miguel de Allende, 415-152-0045, donato@vivolicafe.com, cristina@vivolicafe.com, www.vivolicafe.com

Our mission is creating the finest collection of Italian food in a variety of authentic flavors, originating from the northern to southern regions of Italy, all while providing extraordinary service in true Italian fashion.

Mama Mia -Italian

Centro, Umaran #8 San Miguel de Allende, (415) 152 2063, contactosanmiguel@mamamia.com.mx, www.mamamia.com.mx

To feel truly at home in San Miguel you must visit this classic with different spaces, for every taste or occasion for more than 30 years. Restaurant service in the central courtyard area and terrace. Handmade pizzas and pastas. Live music.

Pescau -Seafood

Centro, Jesus 21, 415152 8800, www.pescau.com

This restaurant serves up the best selection of fish and seafood in a nautical decor. Menu for children.

Mi Casa -Mexican

Centro, Ancha San Antonio 20, 415154 5890, www.institutoallende.com.mx Located within the Institute Allende, this restaurant offers majestic views of the Parroquia from its large terrace, exquisite antique furniture and historic photographs reflect the cultural richness of this place. International cuisine.

Cumpanio -Mexican

Centro, Correo 29, 152 2327, 152 2327, www.cumpanio.com

Inspired by the seventeenth century architecture through the use of brick, wood ceilings and whitewashed walls displaying a decor with sobriety and good taste. Gourmet bakery, restaurant and bar, Cumpanio stands out in the city for its quality and innovative gastronomic touch.

Hecho en Mexico -Mexico

Centro, Ancha de San Antonio 8, 415 154 6383, www.hechoenmexicosma.com

Pleasant atmosphere, simple and fresh. Offers a variety of international dishes and Mexican cuisine. Meats, pastas, vegetables and fresh salads, highlight the freshness of the ingredients. Outdoor-indoor. Most reasonable prices available.

Hotel Quinta Loreta -International

Centro, Calle de Loreto 15, 415 152 0042

Simple and pleasant environment, very familiar. Quick food, Mexican and international home style cuisine. Try the mango or apple freshly baked pie. Tradition, family recipes and excellent service come together in this restaurant.

Pegaso

Centro, Corregidora 6 (Frente a la Oficina de Correos), 415 152 1351

It's original niches are decorated with handmade brass hanging from their walls. Efficient service and attention, try the fresh salads and the various types of sandwiches and dishes from home. Closed Sundays.

San Augustin -Coffee House

Centro, San Francisco 21, 415 154 9102

Set in an 18th century mansion, St. Augustin is owned by the actress Margarita Gaul. Famous for its churros and Argentinian empanadas accompanied by their foamy hot chocolate. During the holiday season expect to wait a long time for a table, it has a branch in Plaza La Luciernaga on the outskirts of the city.

La Cartuja -Spanish

Centro, Hernandez Macias 107, 415 152 2057

La Cartuja's specialty is Spanish cuisine. Sober colors and personalized attention of its owner delight diners. Here you can brew your own wine.

Cafe de la Parroquia

Centro, Jesus 11, 415 152 3161

Excellent location and service. Their breakfasts are popular due to the wide variety of dishes include casseroles, eggs, and vegetarian options for dieters. The tables located in the yard will give you the perfect familiarity to enjoy provincial life.

Bacco -Italian

Centro, Hernandez Macias 59, 415 154 5513

Its menu features French cuisine, dishes prepared with special attention and care, to provide quality dishes and good service to their customers.

Garufa -Argentinian

Centro, Canal 28, 415 154 6555, www.garufa.com

An Argentinean restaurant located in the center of the city. Sober and elegant tones stand out in its decor. Try the delicious pies, cuts, window specialties and menu for children.

Mezzanine Bistro -Portuguese

Centro, Cuna de Allende 11, 415 152 2799, info@bobo-gourmet.com, www.mezzaninebistro.wordpress.com

Combines traditional Portuguese cuisine with French food. The bistros are distinguished by the foods they serve cooked over low heat. In Bistro Mezzanine by Bobo exhists the true essence of a Parisian bistro.

La Posadita -Mexican

Centro, Cuna de Allende 13, 415 154 7588

Located outside on a terrace that offers a nice view to diners, it is a place where you can enjoy among other things, the fresh tamarind margaritas, chips with pico de gallo sauce on tacos with beans, cheese and sour cream or a traditional mole de olla among other Mexican delights. The sight from this place are unique.

Cafe Monet -Italian

Centro, Zacateros 83, 415 154 8348, www.cafemonetmexico.com

With a sophisticated atmosphere, it is a nice place that offers a variety of dishes inspired by Italian cuisine where you should not miss the delicious pasta, quiche, a variety of cocktails and an extensive wine list.

..La Mesa del Matador

Caracol, Libramiento Manuel Zavala # 13, 415 154 6134

In the menu you will find dishes of international cuisine and a variety of Spanish-influenced food, and a traditional decor that recreates the bullfighting atmosphere.

Casa Payo -Argentinian

Centro, Zacateros 26, 415 152 7277, www.casapayo.com

A paradise for carnivores with a variety of cuts and Argentinean grilled food.

La Fragua -International

Centro, Cuna de Allende 3, 415 152 1144, info@lafraguasanmiguel.com, www.lafraguasanmiguel.com

This is a good choice when looking for where to eat or dine-in, a cozy and relaxed place with a background of live music while enjoying their dishes or a good drink, Tuesdays there is tango and Thursdays there is salsa.

El Caprichio -Italian

San Antonio , Orizaba 19, 415 152 8483

Gourmet Italian restaurant menu. Specialty pastas, lasagna, spaghetti, minestrone, ravioli, and a wide variety of wines. Offering banquet service, it has wireless Internet and parking.

Barushi -Japanese

Aurora , Interior Fabrica la Aurora, Calzada de la Aurora s/n, 415 152 0149, www.barushisanmiguel.com

Sushi in the heart of Mexico. The best Japanese food in town. Relaxed, pleasant, excellent service, home delivery, catering, parking. Daily specials such as 2x1 sales, national drinks on Fridays, sakes. Tour the galleries and shopping of the factory.

La Burger -Burgers

El Cortijo , Fraccionamiento El Cortijo s/n, Carretera SMA - Dolores Hidalgo km 7.3, 415114 0073, www.laburger.com.mx

Environment with a touch Argentina, original design and decoration. At the roadside, the specialty is coal burgers, baked bread and potatoes cut into the time to be fried fresh.

Antigua Tratoria Romana -Italian

Centro, Zacateros y Codo No 9, San Miguel de Allende, 415 152-3790, trattoria_sma2007@hotmail.com, www.antiguatrattoriaromana.com

Homey, unrushed atmosphere under the watchful eye of charming owner. Antipasti, saladas, soups, pasta, seafood, fish and meats. Fresh home made pastas dishes, variety of sauces, pizza. Variety of delicious desserts, including gelato.

Baile! Cafe -International

Centro, Hernandez Macias #68, 152 0095, 415 109 7720, www.bailecafe@hotmail.com, arthurmurraysanmiguel.com/bailecafe.html

Just walk across the dance floor to our covered and heated back patio. Full menu, full bar, lunch, dinner, special events, catering, delivery in Centro, appetizers. 2 X 1 Margaritas and wine-All day, every day! Hours: 12 pm-10 pm. Closed Sunday.

Chicago Style -International

..Salida Real a Queretaro #185, Plaza La Conspiracion #10, 415 121 0205, bradsturm@gmail.com, http://web.me.com/thesturms/sturmfamily/chicagostyle.html

German Baked Apple Pancakes to Omelets to hot Cinnamon Rolls to Buttermilk Biscuits with Homemade Breakfast Sausage Gravy, Uruapan coffee. Bacon or Buffalo Chicken Sandwich; Chili Dog; BBQ Pulled Pork Sandwich; Soups; Salads; Milkshake.

El Galeron (Taboada Hotel) -International

Out of town, Carretera a Dolores Hidalgo Desviacion Km 8 Rancho Taboada, 415 152-9250, 800-TABOADA, www.taboada.com.mx

Excellent Mexican and international cuisine in a relaxed family atmosphere. Every Saturday offers a lunch Buffet featuring a selection of some 35 international and Mexican specialties. A first class Dining Room, pool side Bar, and bar at the Dining room.

El Meson -International

Centro, El Meson Hotel, Mesones 80, San Miguel de Allende, 415 152 0580, elmesonhotel@prodigy.net.mx, www.hotelelmeson.com

Set on a beautiful open colonial patio, El Meson Restaurant & Bar offers a wide menu for breakfast, lunch and dinner. Room Service is available from 8 am to 10 pm. We cater private parties and wedding groups.

La Crepe -French

Centro, Hospicio #37, Centro, 415 154 9435, lacreperestaurant@yahoo.com, www.letseat.at/lacrepesanmiguel

Delicious, beautiful and affordable dining. An intimate indoor or outdoor dining experience with French, International and Mediterranean specialties with full bar at very reasonable prices. Select wines by the bottle or glass. Sunday brunch with a different menu.

La Felguera (Posada Carmina) -International

Centro, Cuna de Allende #7, 415 152 8888, hotel@posadacarmina.com, www.posadacarmina.com

Our restaurant is situated around a large patio with orange trees and corridor with a cantera stone arcade. There is also an inside dining room built in an old stable. Wifi.

Shanti (Masala Restaurant) -Indian

Out of town, on the road to Los Rodriguez, 415 100 8396, info@shantisanmiguel.com, www.shantisanmiguel.com

Masala means spice mix. Indian food (with an emphasis on the vegetarian cuisine of South India), we offer a selection of sandwiches and salads, as well as a hearty breakfast all day with our own organic eggs. Full bar, Catering service.

Longhorn Smokehouse -Texan

Centro Salida a Celaya #6, 415 153 8983, info@longhornsanmiguel.com, www.longhornsanmiguel.com

The Longhorn Smokehouse Bar & Grill was started in 2006 by Keith Thompson, an Englishman with a love for Texas BBQ. His BBQ is the product of years of hard work -- the ribs are moist, the beef is top notch and the key lime pie is divine.

| | |
| --- | --- |
| | NOTE: The first bit of the contact information for each listing is the neighborhood. |
Cafe Contento -Mexican

Centro, Hernandez Macias No. 72, San Miguel de Allende, Mexico, 415 154 8020, info@cafecontento.com, www.cafecontento.com

We serve American and Mexican comfort food - Hearty breakfasts, sandwiches, burgers, enchiladas, homemade soups, and salads. We make great coffee too! Check out our breakfast menu and our lunch menu.

Cafe Via Organica -Organic

Guadalupe, Margarito Ledezma #2 (a una cuadra de Calzada de la Aurora a la izquierda sobre Mario Talabera), 415-152-8042, rosana@viaorganica.org, www.viaorganica.org

Especial de Abril y Mayo. Todos los dias, todo el dia. Ven a probar nuestra cerveza organico artisanal- $25 tarro, $45 una muestra de cuatro sabores. Menu diferente cada noche.

El Tomato -Italian

Centro, Mesones 62, San Miguel de Allende, Guanajuato, Mexico, 415-154-6390, eltomatosma@gmail.com, www.eltomato.com

Fusion of Argentinian and Italian cuisine; healthy and natural food with no preservatives, vegetarian dishes include soups, lasagna, wild rice, stuffed peppers, and the famous risottos. The menu includes cuts, fish, poultry and tuna.

OKO -Asian

Plaza Alhondiga, Local 7, Carretera Salida a Celaya, 415 110 3283

Asia-fusion food, highlighting its flavors, variety in their menu and their drinks, fun and modern style, they are popular for lady's night Tuesday, Wednesday sushi nights and live music Thursdays.

La Alborada -Mexican

Centro, Diez de Sollano 11, Centro, 415 154 9982

Specialing in Mexican cuisine, the Alborada is one of this city's darling restaurants. Here you can find pozole, menudo, enchiladas, flautas, tostadas, and many more goodies. While waiting for your order enjoy a delicious guacamole with tortilla chips.

El Correo -Mexican

Centro, Correo 23, 415 15 2 49 51

In 18 years, this restaurant has been one of the most sought after by domestic and foreign tourists. The classic dishes are the red mole, tortilla soup and the famous corundas.

Cafe Montenegro -Coffee House

Centro, Correo 14, 415 152 1448

Among its dining you will find a variety of Mexican food for breakfast, lunch and dinner. For those who are in a hurry and are craving some delicious coffee in the mornings you can take it to go, you can also find coffee beans and ground coffee by the kilo.

Media Naranja -Organic

Centro, Hidalgo 83

Their ideology is based on natural healthy food prepared with organic products. They offer delicious and nutritious smoothies juices, fresh salads, soups and desserts in addition to other snacks.

La Jarochita

La Estacion, Calzada de la Estacion #122 E, 415 154 7744, lajarochita@live.com.mx, www.facebook.com/group.php?gid=129314445057

Come and enjoy the best seafood and the cheapest bar in SMA (Opening February 6, 2009 7.pm local location at 113 1st floor. Angel Plaza Shopping Center, Libramiento Manuel Zavala s/n aside of the hospital of faith.)

La Virundela -Argentinean

Centro, Codo # 4, San Miguel de Allende, 415 152 4400, lavirundela@hotmail.com, www.lavirundela.com

Real Argentine steaks grilled over mezquite hardwood coals. The very best empanadas you ever tried. Vegetarian fare from our famous "Veggie Grill." Fusion from Europe and Arabia. No hot chilis or strong spices. Certificate of Excellence –TripAdvisor 5/11

Casa Crayola/Carly, Cafe Yenatu -Coffee House

Aurora, Calzada de la Aurora #48, 152 8900, carly@gomexart.com; reservations@casacarly.com, www.casacarlysanmiguel.com/cafe-yenatu.html

Fresh baked scone, fruit plate, poached eggs with a mango-chipotle salsa, omelette with sundried tomatoes, spinach and goat cheese, tex-mex egg burrito, pancakes with cream cheese and fruit salsa, cinnamon coated French toast with fruit compote salsa.

Hotel Arcada -Mexican

Olimpo, Calzada de la Estacion #185, 152 8940, hotelarcada@yahoo.com, www.hotel-arcada.com.mx

Come and enjoy all our rich menu of Mexican food. Arcada Hotel invites you to enjoy the rich menu of Mexican home cooking in his restaurant decorated in colonial style. Buffet breakfast offer Sunday afternoon and enjoy our rich lunch and dinner a la carte.

Cafe de la Aurora

Aurora, Calzada de la Aurora at Fabrica la Aurora, 415 152 3982,
info@foodfactorylaaurora.com, www.foodfactorylaaurora.com

Coffee house, breakfast, lunch

Cafe Etc. - Coffee House

Centro, Calle San Francisco, No. 10,San Miguel de Allende, 415 154-8636, jussta@yahoo.com, http://cafe_etc.tripod.com/

Visit our lovely patio, relax and do nothing! Join us for coffee, tea, sandwiches, great music, chats with people from all over the world! We are the foremost, fastest, friendliest, Cyber Cafe in historical San Miguel de Allende, Guanajuato, Mexico!

Cafe Firenze -Italian

Antonio, Salida a Celaya 3 next to the Hotel Real de Minas, San Miguel de Allende, 415 121 0763, aadelgadillo@hotmail.com, www.facebook.com/pages/Cafe-Firenze-San-miguel-de-Allende/176028212431245?sk=wall

Italian, home made pastas and daily specials. WISHING GOOD TIMES TO ALL OUR CUSTOMERS WHO HADE TO GO HOME SOMEWHERE IN THE WORLD. Tues - Sat:2:00 pm-9:00 pm

Hotel Suites "El Mirador" -International

Centro, Salida Real a Queretaro #88A, 415 152 0569, el_mirador_@hotmail.com, www.hotelsuiteselmirador.com

Tasty and economic breakfasts: eggs, tortilla chips with salsa, quesadillas, cereal, fruit shakes and much more; lunch: tasty salad, a hearty arrachera, a juicy t-bone, Swiss enchiladas, delicious hamburgers, many other specialties. Excellence and a view.

The Italian Coffee Company -Coffee House

Plaza la Luciernaga, Local #FF-14, 415 120 4794, www.italiancoffee.com

The decor with its wooden furniture from Tuscany envelops the guest in a pleasant , natural, European environment. The finest coffees from around the world, including "ESPRESSO BLEND", prepared expertly in the traditional Italian style. 388 stores.

Starbucks Coffee -Coffee House

Centro Canal #3, 415 154 9895, enriquebarbosa@starbucks.com.mx, www.starbucks.com.mx



Pronto Pizza -Pizza

3 Locations: Plaza Real del Conde #BB-18, 415 1527760; La Estacion, Calzada de la Estacion No. 28, 415-1507222, Col. San Antonio, Heroes No. 1, 415-1527750 www.prontopizza.mx

We are a local pizzeria and restaurant established since July 4, 1993. We have 3 stores in the city of SMA. We invite you to visit us or ask for our delivery service. Welcome to our website where you can find the products and services we offer.

Tacos Don Felix -Tacos

San Rafael, Fray Juan de San Miguel #15, 415 152 5719, felix@tacosdonfelix.com, www.tacosdonfelix.com

Quesadillas de Huitlacoche, Guacamole, Barbecue Baby Back Ribs, Gringas. SALADS. SOUPS: Tortilla Soup, Marrow Soup, Chicken Consome, Cream of Bean. ENCHILADAS: Green Sauce with Chicken, Diablo with Red Sauce, 3 Meats. MEATS, CHICKEN.

Tortitlan -Fast Food

Centro, Ancha de San Antonio 43, Centro, 415 152 3376

A 100% San Miguel company specializingt in cakes with a very particular style. The combination of ingredients results in new and original cakes. Preparing Cuban classics, of leg, sausage, breaded, etc.

Gombos Pizza -Pizza

La Aurora, Tata Nacho 2, 415 154 8121

It is quiet and quite nice place to have a good time during lunch or dinner. With a wide variety of crepes and delicious pizzas, pastas, lasagna and salads, home style. Home delivery and takeaway.

Pollo Feliz -Chicken

La Lejona, Salida a Celaya Km 130, 415 154 5762, www.pollofelizsanmiguelallende.com

It is a very familiar place, their specialty is a chicken grilled over charcoal, accompanied by crispy tortilla chips, salsa and tortilla de comal. There are huge quesadillas, chilorio, burgers, fries and nuggets. There are playgrounds and several branches in the city.

Domino's Pizza -Pizza

Centro, Ancha de San Antonio, 415 154 5300

A chain of restaurants specializing in pizza delivery. When you're in a rush or traveling with with your family, this place has space for eating. In San Miguel there is only one branch.

McDonald's -Burgers

Plaza La Luciernaga, Salida a Queretaro

If you're a fan of McDonald's, eat your favorite MCTrio in the shopping center Plaza Luciernaga in San Miguel.

| | |
| --- | --- |
| | NOTE: The first bit of the contact information for each listing is the neighborhood. |
Petit Four

Centro, Mesones 99, 415 154 4010

High class French pastries and excellent service is what we find in this splendid place. Try the fruit tarts, chocolate cake or choux au chocolat. They also bake delicious baguettes and croissants.

Johfrej

Centro, Jesus 2A, 415 152 3191

Worthy of mention in any list of culinary tips, this shop of handmade fine chocolates is a must for lovers of cocoa.

Nombre del Negocio EJEMPLO DE LISTA GUIA GRATUITA

direccion, telefono, correo electronico, pagina web

Listados libres de la guia incluyen su nombre, direccion, telefono, correo electronico, sitio web y un adicional de 250 caracteres de texto, incluidos los espacios, que es tanto como hay en este bloque de texto. Consulte nuestra pagina de contacto.

Business Name SAMPLE FREE GUIDE LISTING

address, phone, email, website

This is a sample of a free guide listing.
Free guide listings include your name, address, phone, email,
website and an additional 250 characters of text, including spaces,
which is as many as there are in this block of text.
See our contact page.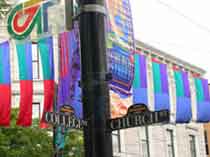 Nombre del Negocio EJEMPLO DE LISTADO ACTUALIZADO GUIA

direccion, telefono, correo electronico, pagina web

Un listado actualizado guia es el doble de un anuncio libre, con 500 caracteres de texto (incluyendo espacios) y dos fotos. Tambien incluye una pagina web personalizada.
Siga el enlace en la parte inferior de la lista para ver un ejemplo de una pagina web personalizada,

vinculados a un sitio web. Estar en nuestra guia mejora su motor de busqueda ranking pero con nuestra pagina web personalizada puede ser la diferencia dramatica.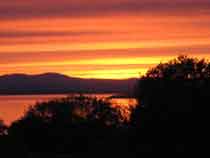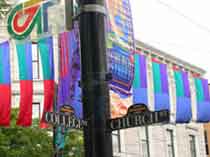 Business Name SAMPLE UPGRADED GUIDE LISTING

address, phone, email, website

This is a sample of an upgraded guide listing.
It comes with everything that a free listing has plus twice as
many text characters (500 characters of text, including spaces)
and two photos instead of one.

It also includes a customized webpage.
Follow the link at the bottom of this listing to see
an example of a customized webpage,

linked to a website.
Being in our guide improves your search engine ranking
but with our customized webpage the difference can be
dramatic.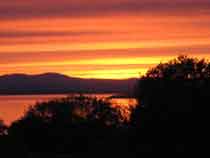 Under the Spell of San Miguel de Allende
The plaintive recordings of Pedro Infante, still Mexico's most popular country singer more than a half century after his death, can be heard most mornings at San Miguel's largest traditional food market, the Mercado Ignacio Ramirez. Vendors display varieties of chile, red and green prickly pears, black and green avocados, orange and yellow melons, tropical fruits including mamey, with its pumpkin-hued flesh, and guayaba, whose texture resembles a white peach. Nopales (cactus leaves shorn of spines) are stacked alongside Mexican herbs, including epazote, used to flavor black beans, and dark red achiote seeds, an ingredient in pork and chicken marinades.
"I love the presentation of the food stands," says Donnie Masterton, 41, chef and co-owner of the Restaurant, arguably San Miguel's top culinary establishment. He is shopping at the market for that evening's eclectic menu: a chilled cauliflower soup with lemon grass and shrimp; duck with mole negro (a complex sauce based on chiles and herbs) and handmade tortillas; churros (a pencil-length fried-dough pastry) with dark Mexican chocolate pot-de-creme (a creamy custard). More than half the diners will be residents -Mexican, American and Canadian; the rest will be foreign or Mexican visitors. "It definitely won't be the same food they will get back in New York or Los Angeles," Masterton promises.
A Los Angeles native, Masterton settled in San Miguel six years ago, drawn by its beauty and the opportunity to own his own restaurant. The Restaurant occupies an inner courtyard under a retractable glass roof. "I wanted a seasonal menu with as many locally grown ingredients as possible," says Masterton. To meet his own standards, he purchased a quarter acre inside an organic farm outside San Miguel, where farmers harvest produce grown from seed: Swiss chard, bok choy, mache and arugula. His biggest complaint is the lack of fresh fish. "The quality is inconsistent," says Masterton. "I'm exploring the idea of phoning a fishing boat off the Pacific coast to order the fresh catch of the day."
excerpted from: www.smithsonianmag.com/travel/Under-the-Spell-of-San-Miguel-de-Allende.html